Who are we?
Soolutions is a Dutch company with a team of highly experienced specialists (>70 years in total) in the field of charging infrastructure for electric cars. With in-house developed software tools we unburden resellers in the market such as car dealers, lease companies, energy companies, fleet managers and installers, but also charging station manufacturers with the easy supply, distribution and installation of charging stations with the consumers. We have been active in the E-mobility market since 2008, and started online since 2013 with an e-commerce website, operating throughout Europe, and some countries beyond. In 2019, we decided to facilitate the rapidly increasing need for supplying and installing charging stations, and related products and services, with an online market platform, called by us the ChargeWizard. Through our team, our software tools and our mission, we intensively support the energy transition and greening.
The marketplace and our solution
The electric car market is growing rapidly and the charging station market needs to keep pace. However, this market is difficult for consumers and industry players to fathom.
When purchasing an electric car, most consumers want a turnkey home solution. However, the best solution depends on many different components. It requires both the right hardware and a reliable and knowledgeable installer. For the best solution, consumers look to their car dealers, fleet operators or energy companies, who often do not fully understand this market either.
In short, this leads to many problems. Therefore, software tools are needed to support distribution and counter the problems for all involved.
We offer Soolutions, a B2B2C Market platform for all EV charging needs. Our software suite connects all necessary parties to create a premium customer journey.
Suppliers can offer their products on our platform and use our product management software, including our warehousing and fulfillment service.
Installers set their installation prices in the configurator and use our installation management and management and Soolutions academy to optimize their processes and services.
Resellers such as car dealers, fleet operators, energy companies, as well as installers and suppliers can use our sales tools, including our customizable and personalized Charge Wizard, to easily offer customers the right EV solution.
Consumers can purchase products from our suppliers on the Soolutions webshop and purchase products through one of our Resellers via the personalized sales tools
A total of 300 suppliers, resellers and installers are already connected to the platform, which was built with scalability and flexibility in mind.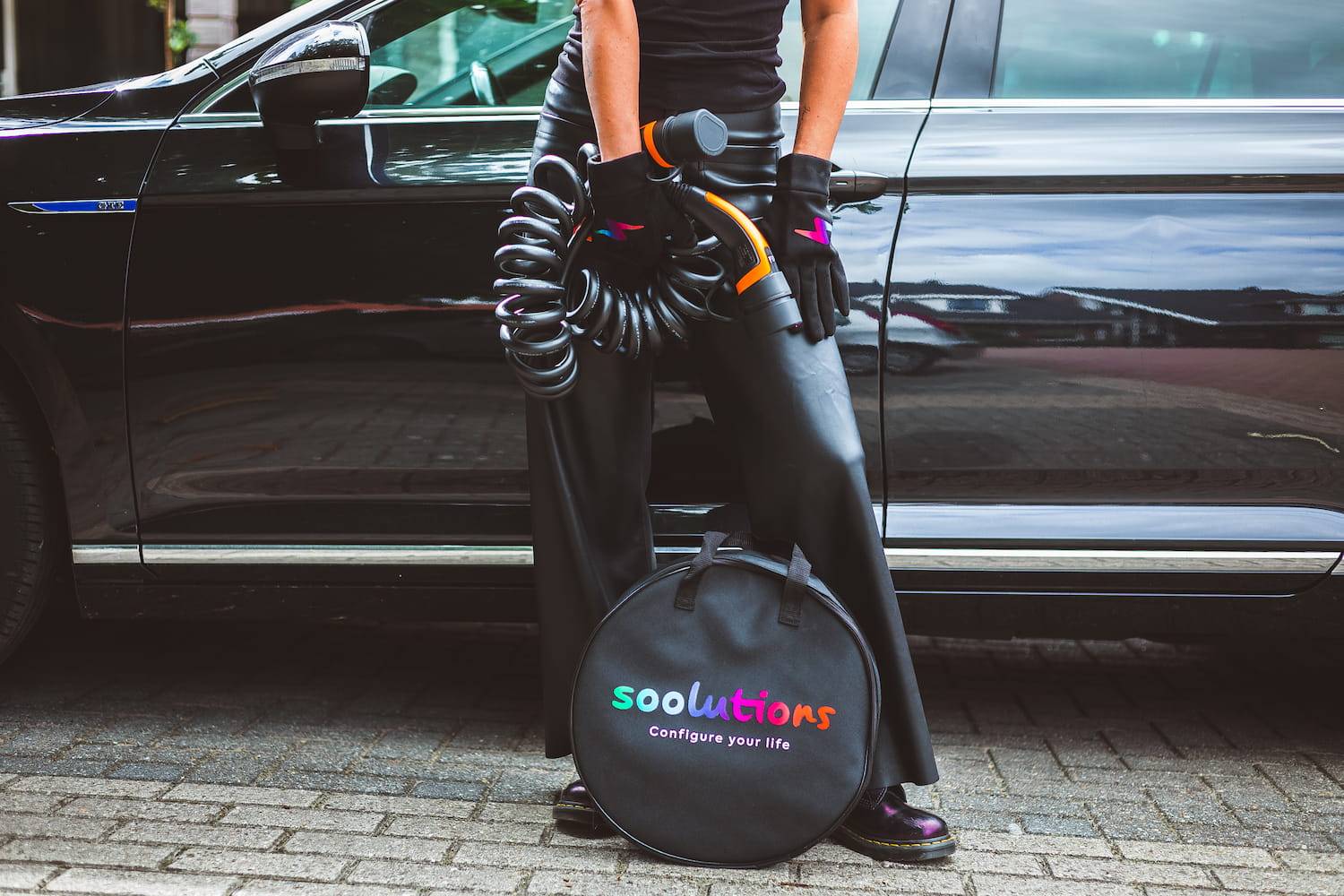 B2B opportunities
Are you a business interested in using our Soolutions webshop or Charge Wizard platform? We offer white label options, personalizing our partners and taking advantage of the great products and services we offer. Want to know more? Check out our B2B options.
Go to our business opportunities