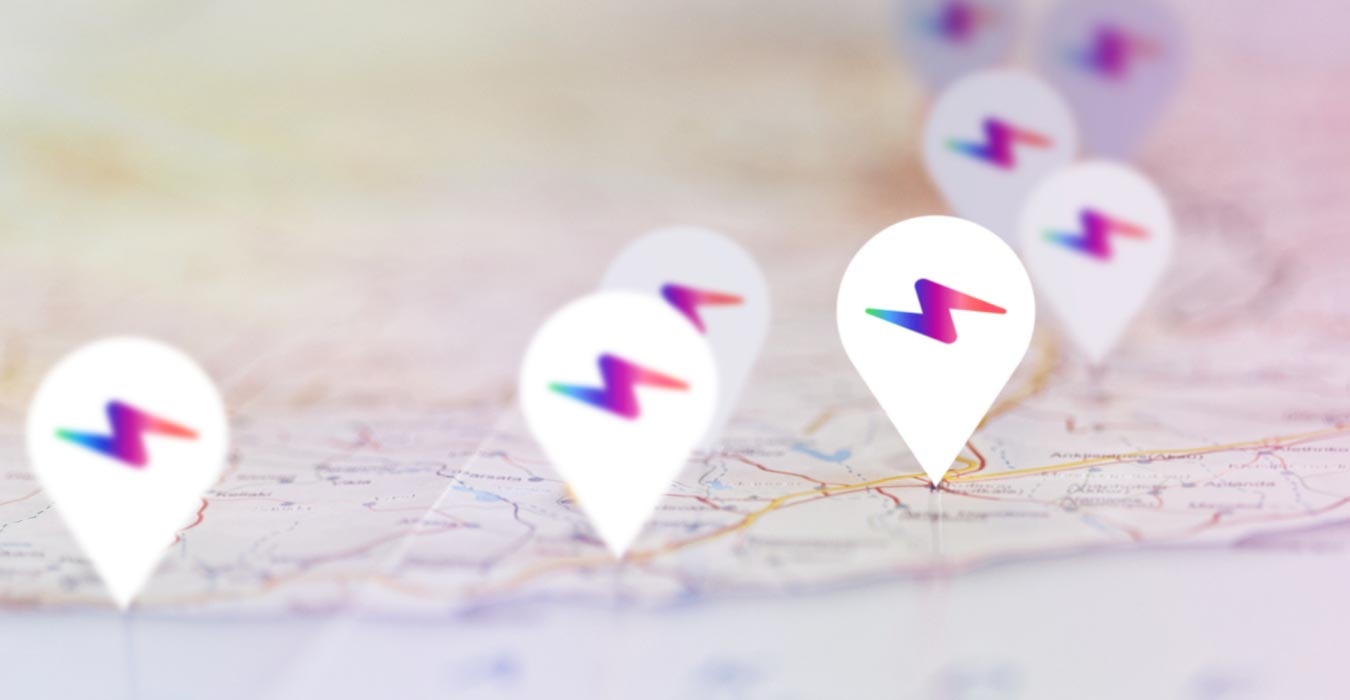 Camping already brings with it a lot of pressure and stress, so make sure that charging your electric car goes without a hitch. Does your electric car perhaps not have the greatest range or do you have doubts about the availability of charging stations abroad? Know that there are many things you can do today to improve your camping experience with an EV.
Camping with an EV is not a big challenge anymore. It is of course ideal if your campsite is not too far away, but newer EVs have a much greater range than older models. A few EVs can even tow caravans, such as the Audi E-Tron, Tesla Model X and the Mercedes-Benz EQC. 
If you're going camping with your EV, it's vital that you map out the EV charging points along the way. The most important thing is to locate DC fast charging stations along your route. If you can find one near a nice car park or a restaurant where you can grab a quick lunch, you can combine the useful with the pleasant. Fortunately, more and more EVs can automatically map out a route along DC charging stations. An electric car that thinks with you. Who wouldn't want that?
Range on holiday
If you want to exchange your tent for a caravan, you may worry about the range. Can EVs really tow caravans? And what happens to your range when you pull a caravan?
First, it is important to know that all vehicles have a reduced range when towing a caravan. This applies to both combustion engine cars and EVs.
However, the camping industry is quick to adapt and has numerous solutions for EVs.
A good example is a true battery pack on wheels. Dethleffs' E.Home Caravan is still a prototype, but its load capacity enabled it to make a test drive from Germany to Italy over the Alps without a single stop! This is thanks to the built-in 80 kWh battery. The biggest difference, however, is the trailer's built-in motor, which allows it to offer towing assistance to EVs and less powerful towing vehicles. Although not yet for sale, this EV camping option is an interesting one for the future!
Please note that a caravan of approximately 1,500 kg reduces the range of your electric car by a factor of 2 to 2.5. So of your 400 km range, only 150 km remain with a caravan. Have you ever tried to charge your electric car with a caravan at a fast charger? At Fastned charging stations you can drive through the station and you don't need to disconnect your caravan first.
Charging EVs at the campsite?
Connecting an electric car directly to the campsite power supply is no problem, provided you have the right plug/connection. Most campsites have a connection for a red CEE plug next to the campsite. Your charging cable must have a plug that fits this. You can also choose to work with a junction box, but make sure it is of good quality with thick cables. If you work with a reel, make sure that the reel is uncoiled. A coiled reel generates heat because electricity flows through the cables, which generates a small amount of heat.
With the right cable and plugs you can charge your EV or PHEV at the campsite. Check the conditions first or ask the owner if you can charge your electric car. On a campsite you can easily use 4 to 5 kWh per day. If your electric car charges 50 kWh, you can go on holiday for a few weeks. In terms of power consumption, that is.
Fast charging at the campsite is not an option, but charging stations are
A real fast charge post like the ones along motorways does not seem to be a realistic option for camp sites. The Dutch company Fastned specialises in installing fast charge points. Not only does such a fast charge point require an investment of approximately 80,000 Euros per charge point, but a fast charge station also requires a connection to the medium voltage grid with voltages between 3 and 30 kiloVolt'. The chance therefore seems small that you will soon be able to fast-charge your EV at the campsite. Public charging stations at campsites are to be expected sooner.
More planning
But that doesn't change the fact that it is certainly possible to take an EV on holiday. It may take a bit more planning to find those DC fast chargers along the way, but there's no reason to give up camping just because you drive an EV. Grab your tent or caravan and get ready for some rest and relaxation in nature!