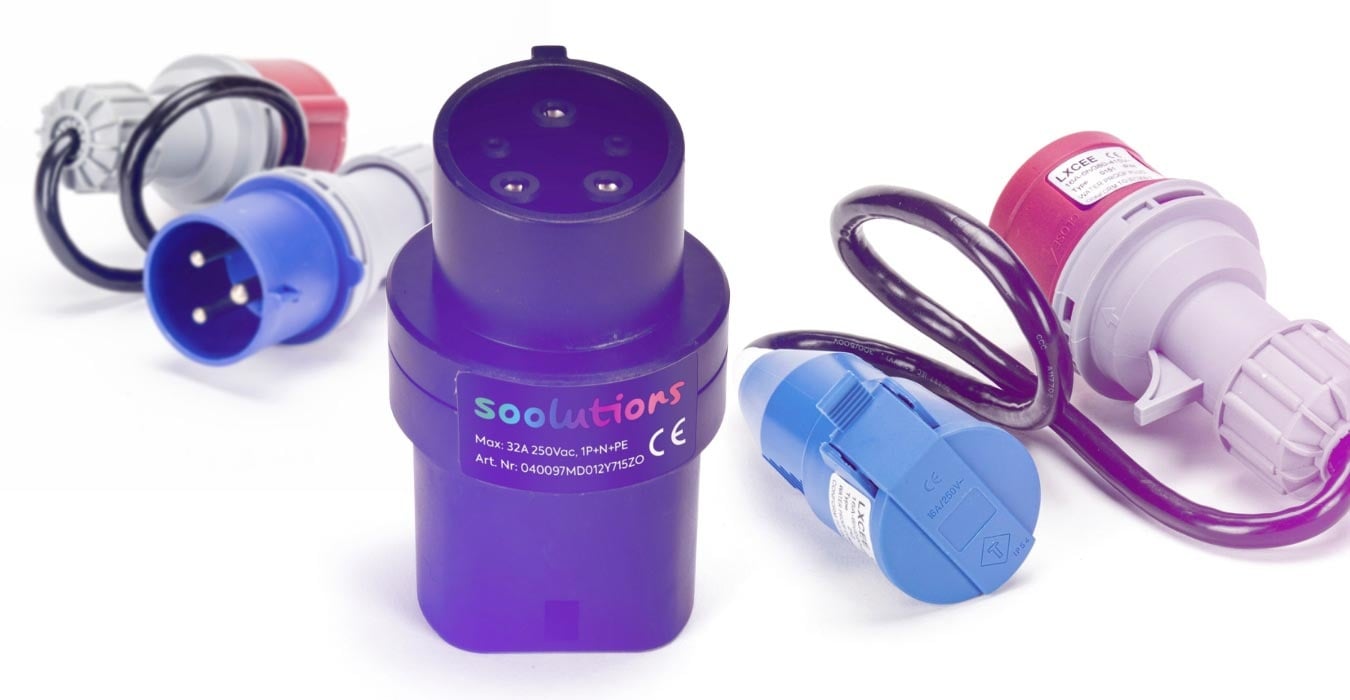 Adapters are a good option for EV owners who change EVs and don't want to switch charging stations, or who have different types of EVs in their household, or EV drivers who want to charge their electric car in different ways.
For example, if you switch from a car with a type 1 plug, such as the Nissan Leaf, to an EV from a European manufacturer with a type 2 plug, you will in principle have a problem if your charge post has a fixed cable. You can't just have your home charging station replaced. Or perhaps your workplace has a charging station that is only suitable for EVs with a type 2 plug, while you drive an EV with a type 1 plug. Fortunately, you don't have to incur huge costs to have your charging station with the 'old connection' made suitable for your new EV, because there is a solution. With a 'type-1 car to type-2 cable adapter', any EV or Plug-In Hybrid can be charged at any charging station - a convenient and cost-effective option.
An adapter for electric cars provides a transition between two electrical circuits. In this way, they provide the connection between two different types of charging plugs. For example, you only need to attach the adapter to your car or to your cable. There are many specific adapters for sale for connection to a charging station or to a charging cable. With such an adapter it is for example possible to charge an EV with a type 2 plug with a charging cable suitable for cars with a type 1 plug, and vice versa of course. And there are also adapters that, for example, make the transition between a type 2 charging station and a Schuko plug.
Standard socket as charging station
The socket plug turns a regular socket into a charging station, so you can use it to charge an e-bike or car using a mobile home charger. Ideal!
Most EV adapters usually consist of two plugs with a short piece of cable in between. An adapter allows you to charge your EV with the now less common type 1 plug at charging stations with a type 2 connection, for example at a public charging station, at work or at friends' homes. But with the different CEE connections, blue 3-pin or red 5-pin connections, and with different amperages, the right adapter is available for everyone.
An adapter thus offers you maximum flexibility, making the search for a suitable charging point a lot less cumbersome. Moreover, they are easy to carry and often not too expensive.