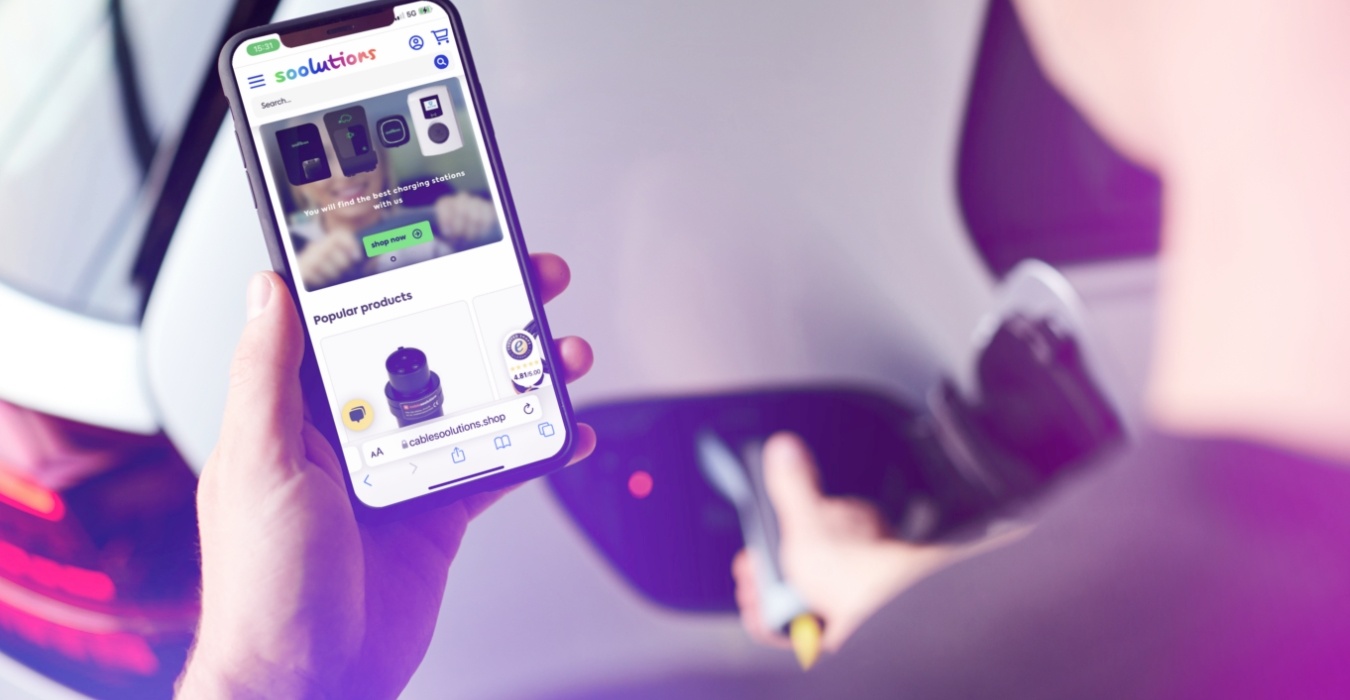 Buying a used car has its advantages and benefits, is it different with a used electric car than with a conventional car? Here are some reasons why you should or should not consider buying a used electric car.
Buying a used electric car instead of a new one can save you a lot of money if it meets your needs and expectations. With the exception of Tesla, used electric vehicles, especially older models with a smaller range, are often reasonably priced. Comparing prices of used electric cars is just not as easy as with new EVs. The value of a used car is determined by the market, based on a wide range of variables, including condition, mileage and supply of a particular model.
Advantages of EVs
A used EV has several advantages. The quiet and smooth ride of electric cars, for example, makes for a more luxurious driving experience than expensive petrol-driven cars. The extra weight of the battery makes you feel safer on the road. If you have experience driving a conventional car, you know that vibrations occur. With electric cars, you will have little or no problem with this. EVs also have no complex transmission or engine parts. They are cheaper to maintain than conventional cars. They have fewer moving parts; this means there is less wear and tear on car parts. They also do not require regular maintenance like most conventional vehicles that need a major service every year. EVs don't require oil changes or spark plug replacements, let alone expensive items like a timing belt or clutch.
When you buy a second-hand electric car, you're also doing good for the environment. It is a fact that electric cars have a larger carbon footprint when they are manufactured, because of the rare earths needed for the battery. However, because it's locally emission-free, it's still better for the environment in the long run.
Disadvantages of EV occasions
A potential dealbreaker is the fact that the range of many used electric cars is limited. An older EV like the first generation Nissan Leaf, for example, can only cover an average of about 150 kilometres with a fully charged battery pack, although that would still be sufficient for most daily commuting and city driving. A new EV, however, offers a range of 300 kilometres. Since range is already more limited with an older EV, driving in high or low temperatures has a greater impact on range, especially if the heating or air conditioning is on.
Also note that the batteries in all EVs lose their ability to hold a full charge over time. This can be a bigger problem with older EVs and EVs with shorter ranges that have often been driven to the limit. If a battery is fully or nearly fully charged on a regular basis, its capacity will degrade over time faster than if a model with a longer range is recharged every night. Compare the kilometres shown on the charge status display at 100% capacity with the original estimated range of the vehicle.
Used electric car tips
Buying used always involves risk, and an EV is no different. If an EV is two years old or more, the remainder of the original warranty should transfer with the transfer of ownership. This also applies to the battery warranty of an EV. If you are considering a 'certified' used electric car, it will likely come with coverage that has been extended for at least one year.
It is wise to take the used electric car you are considering to a reliable garage for inspection. It can be difficult to find a mechanic who is knowledgeable about electric cars, but you can at least get an idea of which wear parts, such as the brakes, tyres and suspension, are likely to need attention.
Finally, it may also be advisable to have a purchase inspection, to make sure the car has not been involved in a collision or suffered flood damage, and to check the ownership history and mileage.