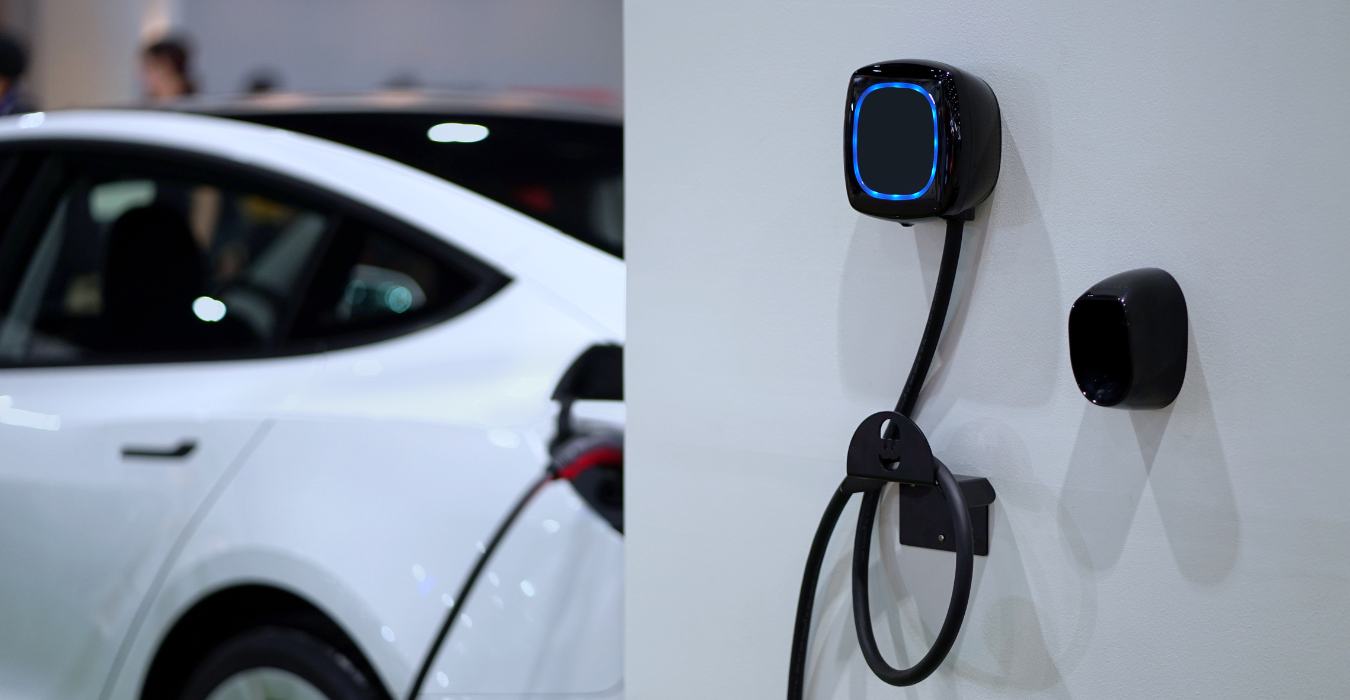 Electric cars are no longer just a promise for the future or a passing trend, eventually we will all be driving them. You no doubt have some questions before making the switch. For example, is it possible to charge an EV in a garage?
Charging your car at home is more convenient than relying on public charging station.  It is quite a job to have a charging station installed at home, but after that you will be ready for the future. Having a charging station installed in your own garage is the ultimate in convenience. You never have to search for a place to charge, your car is always dry and you don't have to use the charging plug in all weathers. To make charging possible, you need to have your garage fitted with a wallbox, which is equipped with a cord and plug that can be the source of the required electricity. Combined with a load balancer, your electric car will always have enough power to charge as quickly as possible, but at the same time it will not overload the house, causing the fuses to blow.
Preparing your garage
You don't have to build a brand new garage to accommodate an electric car, but if you happen to have a new house being built, now is the time to ask the contractors to put in the right wiring for the charger for your electric car.
You can certainly prepare your existing garage for an electric car, but you will need the help of a professional electrician. The electrician will determine how much your current electricity supply can handle and whether your house needs new wiring or, for example, a new circuit breaker in the meter box. The electrician will look for the best place to place the charger in relation to the parking place of your EV. He will also make a calculation of the load on all existing circuits in your garage and what it will cost to place a charger, including the necessary materials.
It is important to know the distance from the meter box to the charging point. This will determine how much the installation will cost, because the cables required for this are not cheap.
Extra preparatory work
Although there is not much left to do once your electrician has successfully installed your new charger, there is one thing you need to take into account: climate control. Yes, the electric car is a can-do item, but the battery of an EV reacts differently to different temperatures.
Storing your electric car in a garage helps enormously in increasing your range, among other things, hence the usefulness of a charging station in your new or existing garage.  Whether your garage is already there or you're building a new one, it's important to make sure it's insulated to help protect your car and its batteries from the elements. Not only will this ensure that your car is properly charged in changing weather conditions, but the insulation will also extend the life of the battery. For example, an insulated garage door prevents the inside temperature from changing too drastically and helps to extend the life of your car battery.
The electrician is the starting point
Equipping your garage to charge an electric car can seem like a daunting task, but a phone call to a trained and licensed electrician is all it takes to get started.  Once you have a home charging station, all you have from then on is convenience. You will never have to go to a petrol station or look for a free spot to charge again, how nice is that?