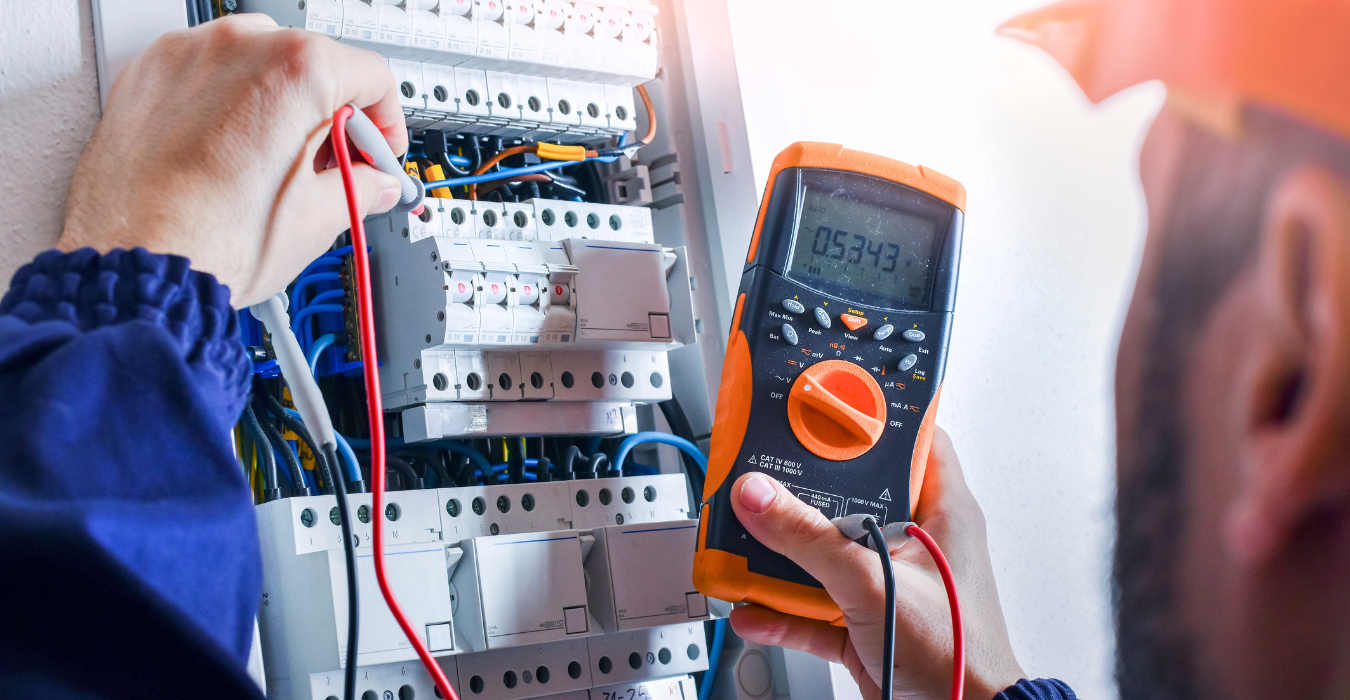 An estimated 80 per cent of electric car charging is done at home. Never having to go to a petrol station is a major benefit for EV owners, but you can also minimize the number of times you go to a public charging station.
Using a home charger is the cheapest, most convenient and safest way to charge an electric car, which is why it is the default choice for many electric car owners.
In this article you will learn more about charging your electric car at home.
How do I charge an electric car at home?
There are two ways to charge an electric car at home: using a household socket or a special EV charging station.
Home charging is an option for emergencies, sporadic use or continuous use where you are sure that the home wiring is suitable; fine for overnight charging when visiting friends or family, but not for everyone who regularly charges their electric car at home and needs to charge faster. 
Make sure you always have a standard charging cable with a socket connection (Mode 2 charging cable) with you if you make a longer trip. But installing a home charging station is definitely recommended for higher charging speeds and more comfort.
Safest way
A dedicated home charge point communicates with the electric car, making it the safest way to charge at home. With a smart home charger you can also take advantage of cheaper energy rates and charge the EV when energy supply is high and demand is low.
An 11 kW home charger is almost five times faster than a 2.3 kW household socket. A 22 kW home charger is even faster, but requires an annual strengthening of the grid connection. This makes a 22 kW charger unsuitable for the vast majority of EV owners at the moment. However, should grid reinforcements become cheaper in the future, a 22 kW charger will prepare you for the future.
Charger with or without cable
If you have chosen, for example, a single-phase 3.7 kW or 11 kW charger, you also have to decide whether you want a charger with or without a cable. It all comes down to personal preference, but there are a few things to consider.
A cabled charger will come with a cable for a Type 1/Type 2 socket, so you won't have to get a cable out of the boot of your EV every time. That's convenient, but such a socket is not suitable for charging all EV models. Fortunately, it is suitable for all new electric cars.
How is a home charger installed?
Some car manufacturers offer free or discounted home chargers when you buy a new EV or lease an EV.
Most installations take 3-6 weeks from start to finish. That may sound like a long wait, but most of the time is taken up by background work such as safety checks of the power supply, meter box checks or applying for the change (single-phase to 3-phase) with local grid operators.
From the customer's point of view, it is usually a simple, stress-free process. You have to fill in a form, sometimes make a (video) call to a technician to check the technical details, and then you just have to be at home for a few hours while the installation takes place.
Where can a home charge point be installed?
There are a few things to consider when choosing a location for your charge point. For example, do you want the charge point to be hidden from view or placed in plain sight? It makes a difference whether you go for a fixed cable or not, because you may not want the fixed cable to look like a coiled garden hose at the front of your house.
And which side is the charging socket on your EV? Some are conveniently placed at the front, but others are at the side, or even further back where a fuel filler cap normally is.
Also consider the length of the charging cable. Even in your own driveway, a cable can be a tripping hazard. A smart charger also needs access to your home's Wi-Fi signal to make use of its smart features, such as remote charging and off-peak access, so placing it far away from your router is not practical.
What speed do I need for a home charge point?
To charge a Renault Megane E-Tech EV40 with a 40 kWh battery, the slowest and cheapest single phase 3.7 kW home charger will take around 8 to 9 hours from full to empty. An 11 kW home charger is three times as fast, charging from empty to full takes 3 hours. Of course your electric car has to be able to handle a three-phase 11 kW charge, which is the case with the Renault Megane E-Tech.
A 22 kW home charger is even faster (provided the EV can handle 22 kW), but this requires a surcharge, making it unsuitable for the vast majority of EV owners. You pay this surcharge annually and it should not be seen as an investment. You pay it every year. 11 kW is the maximum you can charge without a surcharge, which is fast enough for practically everyone. A 22 kW charging station can also charge at 11 kW.