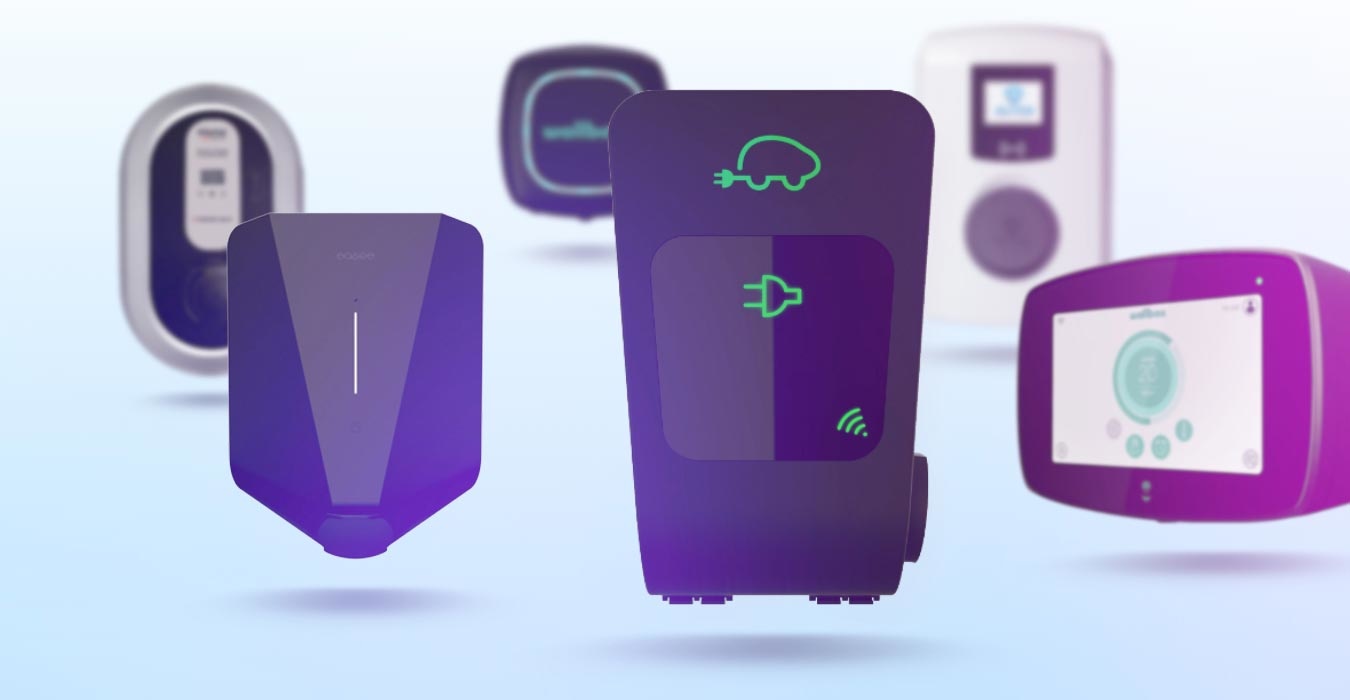 In their early years, electric cars faced two major problems: a limited range and an equally limited number of charging points. Now that more and more new electric cars are coming onto the market and battery technology is constantly improving, the range is also increasing. Big steps have also been taken in terms of charging facilities. Tesla, for example, is opening up its Supercharger network to all electric cars.
Where to charge?
The majority of EV owners still charge at home, at work, or both. Most cars are parked outside for hours at a time and that is the ideal time to top up the battery so you have a full 'tank' when you need it. An electric car can often be fully charged during the day or night. If you are charging from a normal household power supply, however, the process will take longer.
Company charging stations are often 11 or 22 kW AC charging stations, which is more than sufficient. However, it is the charging speed that your car can handle that determines the type of charger and connectors you should use. Below is an overview of the three most important types.
Slow chargers
The socket charger that comes with most electric cars and plug-in hybrids allows you to charge at the standard 10 amps from a wall socket. That means you can charge up to 2.3 kWh per hour. That's really not a problem, but it is something to keep in mind. If you don't drive hundreds of kilometres every day, a home charger may be sufficient. And if you have an EV with a small battery, then high charging speeds are almost superfluous.
This type of charger is sometimes jokingly called granny chargers because of its low charging speed.
Charging stations
With a charging station at home, you can increase your charging speed to 11 kW. That is more than four times faster than with a socket charger. For this reason alone, a home charging station is worthwhile.
The connections for a home charging station, are usually the type 2 'Mennekes' units, which look like much sturdier evolutions of the basic seven-pin units with a flat top, which means you can't plug them in upside down.
In 2014, the European Commission stipulated that all new plug-in vehicles and charging stations must have Type 2 connectors. New plug-in vehicles are now fitted with Type 2 connectors as standard, but a car can be compatible with multiple cables. For example, a cable with a Type 2 connector on one end may have a different connector on the other end. This is something to watch out for.
3.) Quick chargers
Most modern electric cars can be charged even faster at a fast charger - up to 350 kW in the case of Fastned or 250 kW at a Tesla Supercharger. So you can recharge a Model 3 battery for up to 275 kilometres in "just" 15 minutes.
Tesla Supercharger charging stations used to have their own plug, which originally meant that EVs from competing car brands could not use them. But since the introduction of the Tesla Model 3 (2019), there is a universal CCS plug at every SuC (SuperCharger). And after releasing the Tesla charging stations for other brands, it's suddenly a whole lot easier to charge from the road.
If you own an electric car with a CHAdeMO connector, then you should avoid a Tesla Supercharger. There is no adapter available for that. Most EVs suitable for CHAdeMO fast charging can handle 50 kW.