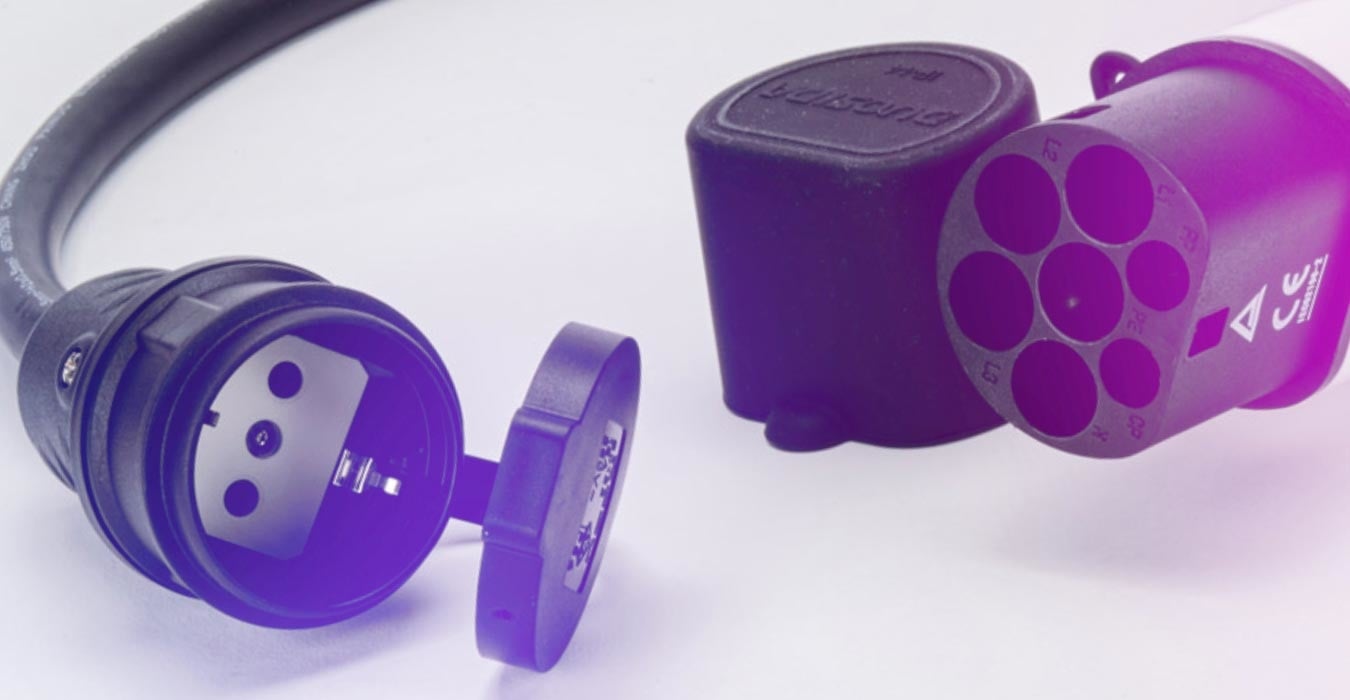 'Schuko' is the German abbreviation for 'Schutz-Kontakt', or 'protective contact'. It is generally used for standard household sockets such as your coffee machine and TV. With this "contact" you can power your devices when you are using them, but you can also use it to charge your electric car when you are not using your EV (electric vehicle).
Not always to the fullest
But what many do not know: in the private sector the Schuko plug is used less often than the Mode 3 charging cable. A Mode 3 charging cable is the charging cable that always comes with your electric vehicle and which has those special electric vehicle plugs. A Mode 1 or Mode 2 Schuko charging cable with the familiar socket connection is unfortunately not always supplied as standard. But in practice it is very desirable.
Some only use the Schuko charging cable in emergencies. That is, if there is no charging station nearby but there is a wall socket. A maximum of 3.7 kW charging power can be delivered from a wall socket, which means that it takes several hours to charge a battery pack. But to prevent overheating of the plug or an electrical fire in old power cables, various Schuko cables are protected with a control box (ICBB) to deliver a maximum of 2.3 kW (10 ampere). The best and fastest solution is to always use a (home) charging station if possible.
Advantages of Schuko and EV
Charging via a Schuko plug has the main advantage that you do not have to spend money on installing a home charger. If you only charge your EV at home very sporadically, for example because you can charge it at work, usually charge it at a public charging station or if you do not have your own driveway, this could be an option.
Another advantage of a Schuko charger is the fact that you always have a back-up solution available. Although it takes much longer to charge, it also allows you to charge an EV in places where there is no charging station, such as when on holiday at the campsite or at your holiday home.
Disadvantages of charging your EV with a Schuko
In order to keep the length of the unguarded connection cable as short as possible and for safety reasons to prevent driving over the cable, the ICCB (In-Cable Control Box) is placed right behind the Schuko plug. This is something you have to watch out for, e.g. with higher placed sockets. The weight of the ICCB can damage a badly mounted socket when hanging on the cable.
Using ICCB and a Schuko socket means a longer charging time compared to charging at type 2 charging stations. Several electric car manufacturers therefore call the ICCB charging option with Schuko 'emergency charging' or 'granny charging'.
Overheating when using external reels
When charging electric vehicles via a Schuko connection with a standard extension cable or reel, the extension cable reel can overheat. The heat released in the cable could lead to a fire. This is particularly the case with reels where the cable is too thin and remains rolled up on the reel. Be aware of this when you use an external reel for charging your electric car.