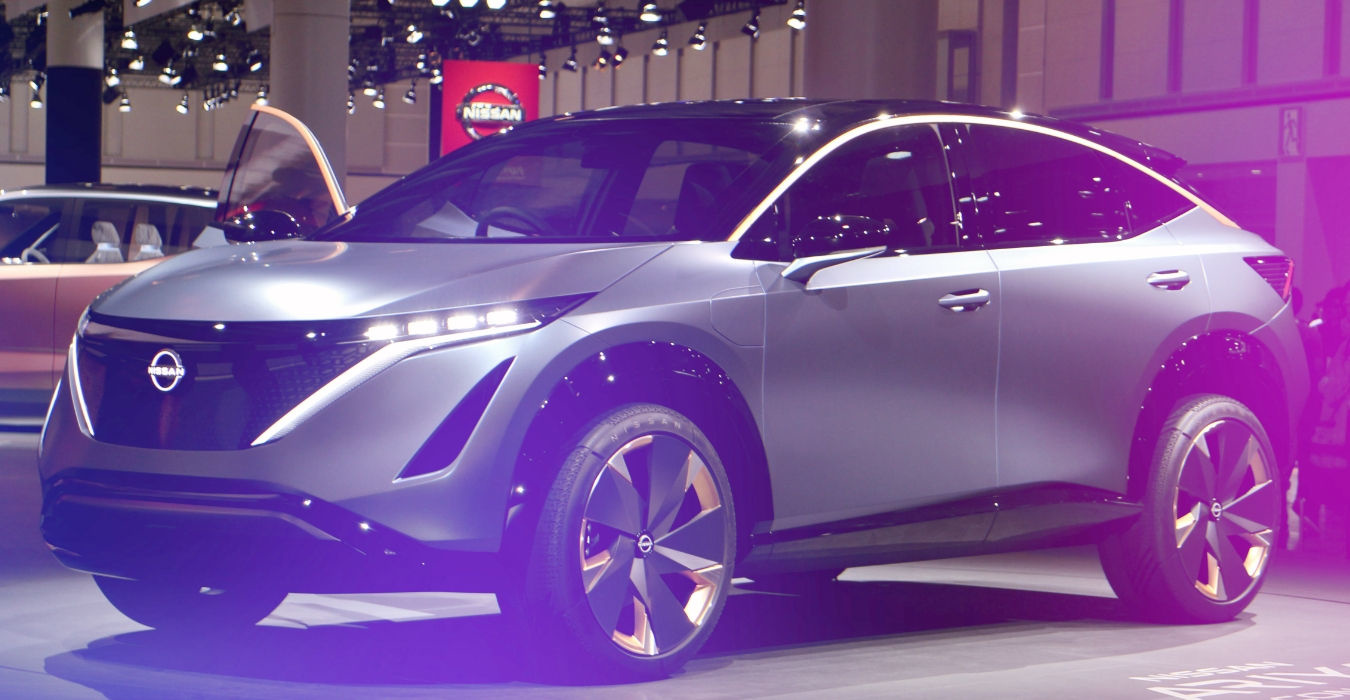 Not only are electric car sales increasing every year, but so is the range of electric cars on offer. While some manufacturers are taking the first steps on the electric car front, other manufacturers are presenting one EV after another, adding considerably to their model range and thus giving many more choices to potential EV buyers.
We'd like to take you through the range of electric cars you can expect in 2022. Because developing an electric car costs a lot of time and money, manufacturers announce the arrival of their new electric car well in advance. Therefore this list is quite accurate. But that does not change the fact that new EVs will still be announced in the course of 2022. It's still exciting what's coming. We'll keep you posted.
New EVs in 2022
You can expect these electric car models in 2022.
Aiways U6
This Chinese car brand has been marketing the U5 for over a year. Where the U5 excels in functionality, lots of space for relatively little money, the U6 already looks more like a lifestyle EV. Aiways itself talks about an SUV Coupe. Specifications have not yet been released. But you can assume that it will get the same 63 kWh battery combined with an 11 kW 3-phase inverter and 92 kW fast charging function. If the U6 also gets the 204 hp electric motor, then the specifications will be fine.
BYD Tang
Build Your Dream, that's what BYD stands for. Electric is the future, of course, but not a dream for a long time. BYD shows that with their Tang. This SUV model is already available in Norway, but will also come to the Netherlands next year. This impressive SUV has a range of 400 km because of its 86 kWh battery. You can fast charge with 110 kW, but public or home charging with 7 kW 1-phase could have been better. Especially in combination with such a large battery pack, it can take a long time.
BYD Tang specifications
Starting price: n.a.
Range: 400 km
2022 additional tax rate: n.a.
Byton M-Byte
Byton, the Chinese car brand that is expected to deliver a lot, but also the car brand that you will have to wait a while for. The Byton M-Byte was already scheduled for 2021, but due to corona the introduction had to be postponed. We really hope that we can expect the beautifully finished M-Byte, including 121 cm dashboard screen, in 2022.
Specifications Byton M-Byte
Starting price: 54,450 Euros
Range: 550 km
2022 additional tax rate as from: 305 euro
Lightyear One
The Dutch proudly present the Lightyear One. The name already indicates that in time you can also expect the Two and Three. The One will arrive in 2022 and then with a 60 kWh battery that can be charged with a 3-phase inverter, but also by means of solar energy. With the 5 M² of solar panels on the car you can recharge up to 12 km per hour. On an annual basis this can be 8.000 km of solar energy in the Netherlands.
Specifications Lightyear One
Starting price: 150,000 Euros
Range: 725 km
2022 additional tax rate as from: 741 euro
Lucid Air
Comparisons with Tesla are easily made, although that is also due to the CEO of Lucid. Peter Rawlinson was previously vehicle engineer for the Tesla Model S. Lucid wants to distinguish itself from the EV competition by a high range (up to 836 km), low Cw (air resistance), but also excellent performance on both horsepower level (up to 1,111 hp), but in terms of DC charging speed (up to 300 kW).
Lucid Air Specifications
Starting price: $77,400
Range: up to 836 km
2022 addition: n.a.
Mercedes EQB
Mercedes is no longer an unknown in EV land and is well on its way to offering a wide range of electric cars. The EQB is a good example of this for 2022. It will be the first affordable electric car with room for seven seats. With an expected starting price of around 60,000 euros and good electric performance, you are literally in the right place.
Mercedes Ben EQB Specifications
Starting price: n.a.
Range: 419 km
2022 additional tax rate: n.a.
Nio ET5
Like BYD, Nio is first available in Norway and will be delivered to other European countries next year. It has not been a goal to make a Model 3 variant, but it is true that the shape of the Model 3 (teardrop-shaped) is ideal for electric cars. Low drag increases efficiency and range. In fact, the Ultra Long Range has a range of as much as 1,000 km. That's diesel car-like performance. And with a competitive price, its success, perhaps, already seems assured.
Nio ET5 specifications
Starting price: 45,776 Euros
Range: up to 1,000 km
2022 additional tax rate: 246 Euros
Nissan Arriya
Nissan may have the new blockbuster in its model range with the Arriya. Plenty of space, 2WD or 4WD and different battery packages and the possibility to charge up to 22 kW at a public charging station distinguish it from the competition.
Nissan Arriya specifications
Starting price: 46,500
Range: 360-500 km
2022 additional tax rate as from: 251 euro
Renault Megane E-tech Electric
With the Megane E-tech, Renault aims at the segment of the Volkswagen ID.3. However, the French carmaker does make other choices. The electric Megane comes with front wheel drive, which is remarkable. With love, Renault emphasizes the advantage of FWD. The car is now lighter because no cables etc. have to be run to the back.
Specifications Renault Megane E-tech Electric
Starting price: 35,390 Euros
Range: 300 - 470 km
2022 additional tax rate as from: 176 Euros
Seres 5
Maybe you have already seen the Seres 3. This one is still based on a fuel car. Its big brother, the Seres 5 is not, which is also reflected in its specifications. With 694 hp and 90 kWh battery, it is a mature EV. More is not known at this point. Now all that's needed is a competitive price and this could be Seres' breakthrough in the Netherlands.
Specifications Seres 5
Starting price: n.a.
Range: n.a.
2022 additional tax rate: n.a.
Sono Sion
Sono Sion is not a competitor to Lightyear in terms of size, but it is in terms of technology. Besides the 54 kWh battery pack, the Sono Sion can also be charged by the sun. Should there be any dark days, the battery can also be charged with the 3-phase 11 kW inverter at a public charging station. Fast charging is possible with 75 kW.
Specifications Sono Sion
Starting price: 28,500 Euros
Range: 305 km
2022 additional tax rate as from: € 129