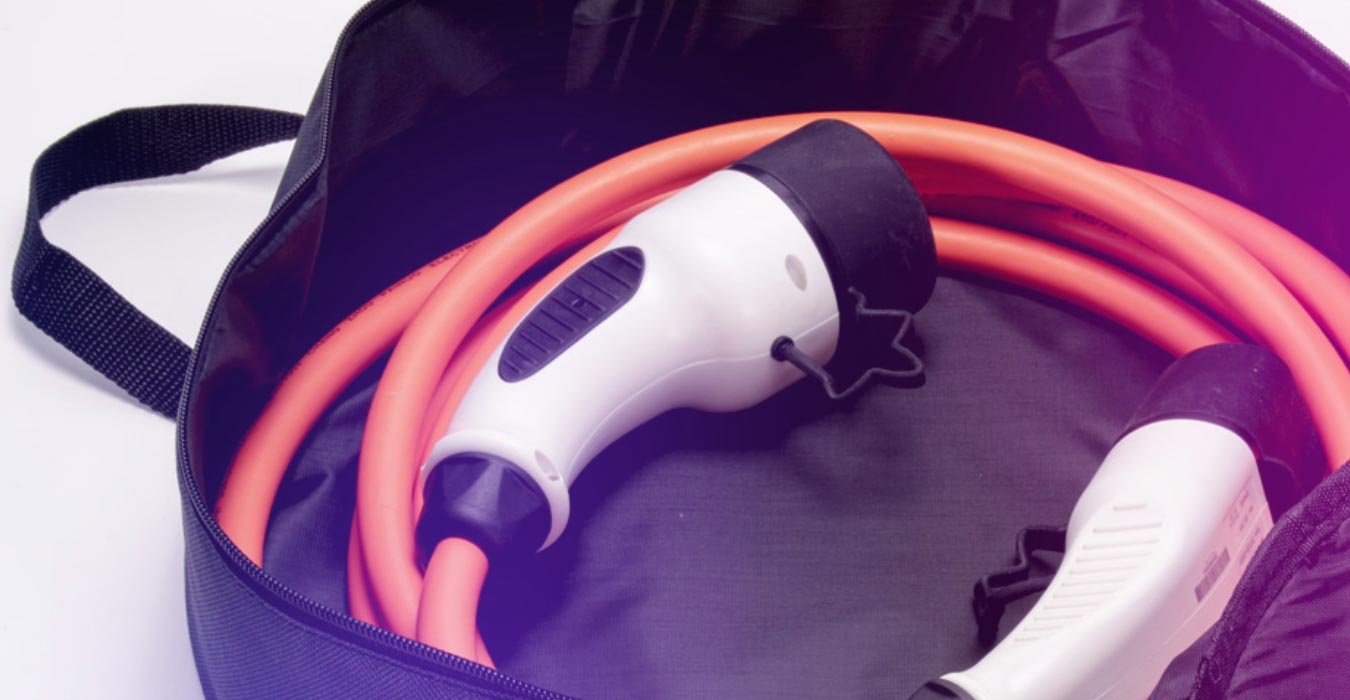 Choosing the right EV charging cable is easier than it looks. With a little research you can get the best possible charging speed, maximum durability and optimum ease of use.
If you are looking for one cable that will give you the fastest possible charging at any charging station (public and home), there are three things you need to know:
- that you need a Mode 3 charging cable,
- which plug should the cable have? Type 1 or 2?
- At what speed can you charge your electric car at home?
Mode 3 charging cables are the standard for EV charging and can be used at any public charging station. Mode 1 is actually never supplied by the car manufacturer. They start with a Mode 2 charging cable. Mode 2 cables are the emergency cables for car manufacturers that are sometimes supplied as standard with electric vehicles. They have a normal plug for a standard socket at one end, a Type 1 or Type 2 plug at the other end and an ICCB (In Cable Control Box) in the middle. Mode 2 cables are not intended for years of daily use and are an option if a charging station is not available.
Mode 3 is the standard for EV charging cables for home charging stations and public charging stations. These charging stations operate on alternating current (AC), while fast chargers operate on direct current (DC).
Mode 4 is the system used for roadside quick chargers (DC). As with petrol stations, the cable is attached to the station. There are no separate mode 4 cables for sale.
Choose the right type of plug for your charging cable
In the world of EV cables, the term Type refers to the design of the connector on the vehicle side, which can be either Type 1 or Type 2. These correspond to the Type 1 and Type 2 connectors. Primarily Asian car manufacturers initially only supplied cars with a Type 1 connector. A Type 2 charging cable is the current standard for all vehicles. If you have a relatively new car, this is probably what you need. Type 1 sockets can be found on older models from Asian brands, such as the Nissan Leaf and Mitsubishi Outlander. If in doubt, find out which socket your car has.
Look at the needs in terms of amps, kilowatts and phases
Finding the right amps and kilowatts and knowing whether you need a single-phase or three-phase cable is often the biggest challenge for new EV owners. Fortunately, there is an easy way to make the right choice. If you're looking for a cable that will allow you to charge as quickly as possible at any charging station, all you need to know is the capacity of your electric vehicle's inverter. Can your EV only handle single-phase or three-phase? Choose a cable with a kW capacity that is at least equal to or greater than the capacity of the on-board charger. You can calculate this on the basis of the amperage.
Calculation example:
230 volts x 16 amps = 3,680 W = 3.7 kW. 
3.7 kW is on a single-phase. If you have a 3-phase, it is 11 kW (3.7 x 3).
Incidentally, 3-phase cables can also be used on 1-phase. The reverse is not possible.
If you only intend to use the cable at home, you must also take into account the kW capacity of the home charging post. If the home charger can only charge at 3.7 kW single-phase, it makes little sense to have a 32 amp/22 kW EV charging cable, unless you want to be prepared for the future.
Choose the right charging cable length
Charging cables for electric vehicles are available in various lengths, usually between 4 and 10 metres. A longer cable offers more flexibility, but is also heavier and more expensive. If you don't really need the extra length, a shorter cable is usually sufficient. Note that your next electric car may have the charging port in a different place, so you may need the extra cable length all at once.
Choose the right accessories
Without a holder, bag or cable socket, it can be difficult to place or transport an EV charging cable neatly and safely. At home, the cable can be rolled up and hung up, out of the way and protected from water and dirt. In the car, a bag that can be stored in the boot ensures that the cable is stowed and does not move around while driving.
A charging cable for an EV is also relatively expensive and a tempting target for burglars. Think about this when placing the charging station. Preferably not in a dark and remote spot.