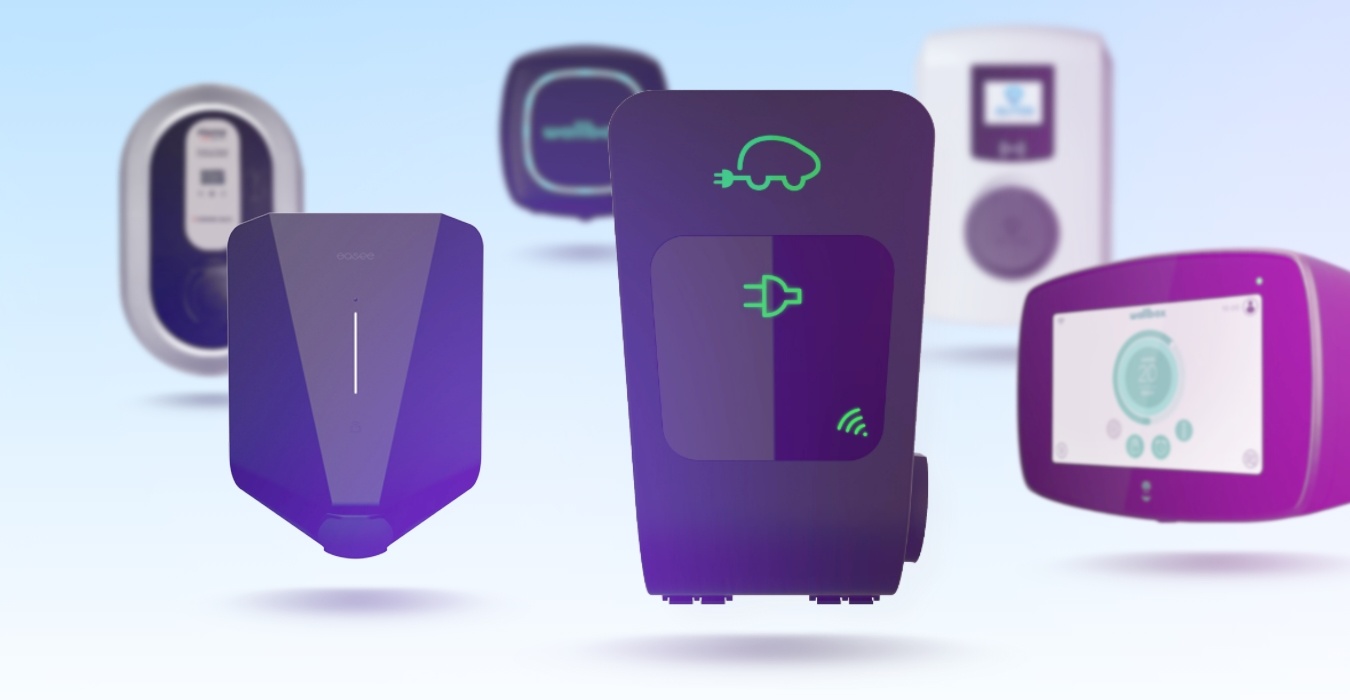 Buying a charging station is a relatively high investment and it is therefore very important that you weigh your decision carefully. You need to look at what your meter box can supply in terms of charging speed, how fast you want to charge, whether you want to settle your kWh automatically and last but not least what type of plug do you need and do you want a fixed cable or not?
The charging speed is only as fast as the weakest link. These links are the meter box, your home charging station and your electric car. As soon as one of these links can't deliver the maximum power, then you won't be able to charge your EV at home at maximum power. That's not necessarily a problem, but it is a shame.
At the same time, however, it is important to realize that technology is still advancing. A high quality home charging station will have a longer lifespan and thus will likely be able to charge multiple cars during its lifetime. It is therefore advisable to consider choosing the charging station with the highest performance, so that you can also charge your next EV.
Smart and economical charging
Of course, the electric car can be charged directly at the wall socket with a portable charger. An external charging station is not absolutely necessary, but they make charging safer and they offer numerous smart features.
For households, it is convenient to be able to connect the charging station to the house and adjust it to the energy needs of the house. Charging stations with a load balancer use only the power that is still available and will charge faster when capacity is released. And conversely, charging will slow down as the power needs of the home increase. Alternatively, the home charging station can be programmed to charge only when there is a night tariff.
Cable and connector type
The final variable to consider is the type of cable and connector. There are two possibilities: a station with an integrated cable or a station with only a socket, to which a rider then connects the cable that is in the car.
By the way, there are different types of plugs for electric cars. In Europe you will find Type 1 and Type 2 plugs on EVs. However, Type 1 is slowly being phased out and no new cars with this type of plug are being made in Europe. In Europe, most cars already have a Type 2 plug.
So if several cars need to be charged via the charging station, or if you have a car with a Type 1 plug, you might consider choosing a charging station with only a charging socket, making its use more versatile. If it is a home station that will be used only by you and you have a car with a Type 2 plug, then the station with an integrated cable is much more convenient, as you won't have to keep grabbing the portable charging cable.
Charging stations with an integrated cable are more convenient because then you only have to plug in the cable and then you can just hang it back on the station, which can be very nice if it is bad weather, for example.
To charge or not to charge
The power from your home goes to your electric car via the charging station. The power supplied is private power and your electric car may be a business car. Your home has in fact become a sort of petrol station selling electricity to the owner of the company car. You can settle the electricity supplied with, for example, your employer or your own company. You can make a monthly manual statement and submit it to your employer, but it is also possible to process this automatically. Your home charger must be smart enough to be able to settle this via a card or tag.
Conclusion on choosing a home charging station
Choosing a home charging station is an important decision in which many variables must be taken into account in addition to price. The most important of these are the power, which should be at least as high as the power of your car's inverter and ideally higher, so that it will also be sufficient if you buy a new, more modern EV in the future.
You also need to look at the additional functions the charging station should have, for example communicating with the house for matching power requirements, and whether you want a universal charging station or whether you want more convenience in the form of a charging station with an integrated cable.