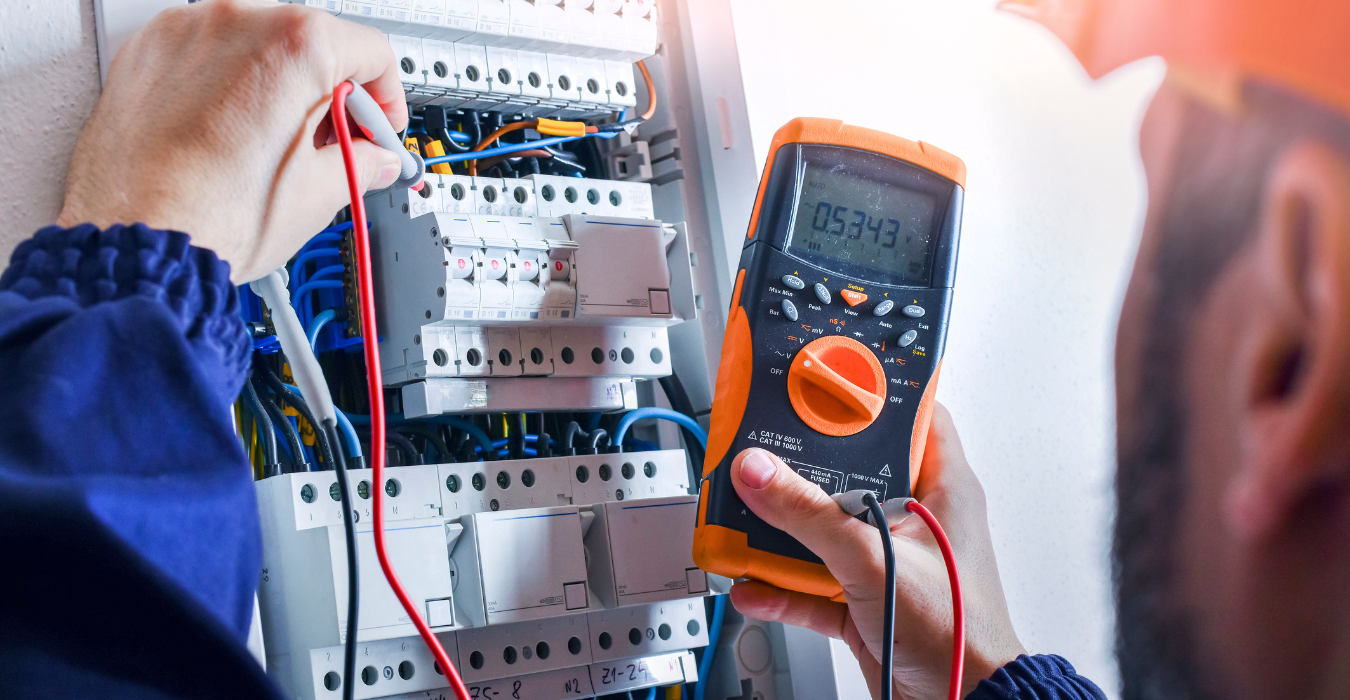 When you first buy an EV, there is a lot to think about. Not only do you now have to charge instead of refuel, but also; who should you get to install your home charging station? Like any electrical installation, the installation of charge points for electric cars is complex. It is important that this is only carried out by professionals.
Who is allowed to install EV charging stations?
If you decide to have an EV charging station installed, a professional electrician should always carry out the actual installation. This is the best way to ensure that the installation is done correctly and safely and does not cause any problems.
Things to bear in mind when installing a charge point:
Location
The location you choose for your EV charging stations must have a decent GPRS connection (data). Preferably via an internet cable, otherwise via WiFi. The charging station must also be easily accessible. Charging station cables are usually 4-5 metres long - keep this in mind when planning the installation. Also consider that your next electric car might have its charging socket in a different place.
For devices that are wall-mounted, a suitable height for installation or plug holder is around 120 cm. Be careful not to bend over too much.
A professional electrician can check if your chosen location for the charging station is suitable, and can also determine if your electricity supply is sufficient or not.
Electrical power
The installation of a single EV charging station usually does not require any major modification of the electrical system of a house or building. If several stations are installed, however, some adjustments are usually necessary. In this case, a professional electrician can carry out an inspection and draw up a plan.
In home use, the most common extension is from 1-phase, to 3-phase, to be able to charge up to 11 kW.
Future expansion (for companies)
Electric vehicles are becoming more popular every year, and the trend is accelerating. The EV revolution is a fact and that is exciting, but it is still in an early phase, which means that the need for both public and home charging points will only increase in the future.
It is important to take this growth potential into account when planning your future electricity capacity needs. With the right preliminary work, the cabling of the number of charging stations can be easily expanded later on.
Dynamic Load Management (DLM) features, for example, allow you to manage the power capacity of your EV charging stations directly from the cloud, avoiding delays and expensive infrastructure renewal costs to meet sudden increases in demand.
Find the right partner(s)
You don't have to start your journey to electric vehicle charging on your own. Indeed, the complexity of the technology makes it impossible. You need to call on professionals:
 Certified electricians
 Suppliers of EV charging equipment
 Suppliers of EV charging software
 Certified people who install the equipment.
Believe it or not, there is also such a thing as too much help.
Working with a wide range of professionals can cause problems, no matter how skilled they are. Before you know it, it becomes unclear who is responsible for what, which can lead to delays or worse.
Not to mention that it is much easier to budget when you limit the number of parties you work with. Do go for quality, even if it comes at a price. After all, safety comes first and you don't want shoddy work.