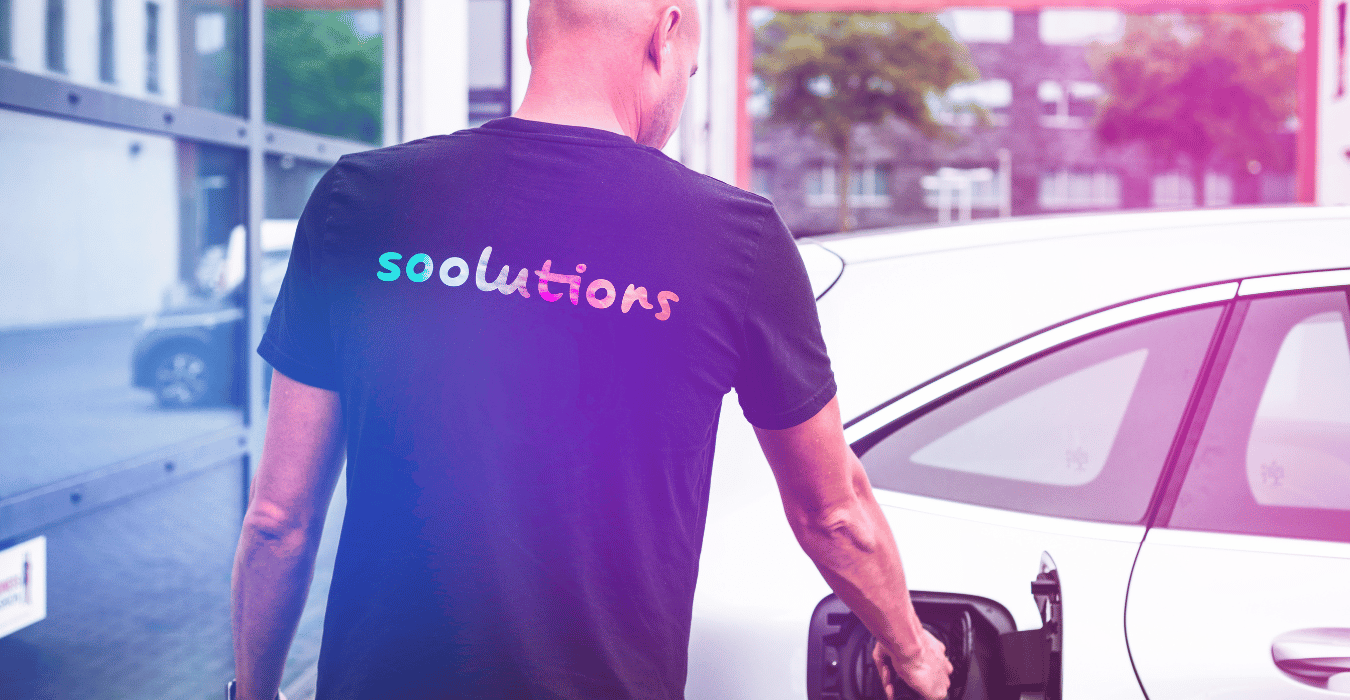 There are many things to think about when implementing charging stations in the workplace. How will you make using them as easy as possible? What kind of chargers should you choose? And who will you make them available to?
Because EVs are still a relatively new technology, charging infrastructure is not everywhere adequate to meet the current demand from drivers - and that demand is rising fast. If your (potential) employees drive an EV, chances are they will be frustrated by the lack of charging options. 
This presents employers with an important opportunity to address a key frustration of their employees. If someone personally or professionally chooses to invest in an electric car , they often do so because they feel personally concerned about climate change and consider reducing carbon emissions important. They see electric mobility as a solution to the challenges posed by the climate crisis. By supporting them in their decision to go electric, you contribute to employee satisfaction.
Providing the opportunity to recharge at work can also be a way to encourage employees who already drive electric to come back to the office more. Many organisations are looking for ways to encourage their employees in their home work routine, as the vast majority of employees do not want to return to the office full-time.
Permits or zoning
Prior to installation, it is important to check whether there are any restrictions at your company's location. Depending on your charging needs, you may need to involve the site owners and take into account local authorities for permits or zoning plans. By consulting with key stakeholders, you can avoid annoying and costly delays in the future.
Charging station choice
But which charging stations should you choose? Although EV chargers all look the same, in reality there are many different options on the market. For instance, there are charging stations that deliver power quickly and others that do so more efficiently. To make the choice easier, a workplace charging strategy is needed. Consumers often tend to choose the fastest, newest or most advanced technology that is within budget. But when it comes to workplace charging, this may not be the right approach. Before deciding on a charging solution, it is essential to ask the right questions. For example, how important is the charging speed of workplace EV charging stations? How fast do you want riders to be able to charge is the most important factor when considering which charging station suits your organisation's needs. For businesses, chargers between 11 kW and 22 kW are generally the best option. Fast chargers are often only the right option in a few cases. 
And do you want to offer EV charging in the workplace as a free or a paid service? While there is certainly something to be said for offering EV charging as an employee benefit, some organisations choose to offer charging as a paid service. Some companies even choose to make their charging stations available to the general public. By doing so, the company can generate an additional revenue stream, offset installation costs or offset power costs. With a smart charging station, it is possible to do a combination of both: let visitors pay market rates, while charging is offered free or at a reduced rate for employees.
Charging management system
As a company, you should also ask yourself whether you need a charging management system. If you simply want to offer a free charging station at the office, a simple charging station may suffice. However, if you are looking for a more sophisticated charging solution, then you probably need a charge management system. Charge management software allows companies to manage multiple charging stations in multiple locations, set charging rates, avoid overloading your company's power grid, increase energy efficiency, connect to local renewable energy sources, automate billing and simplify compensation and/or reporting.