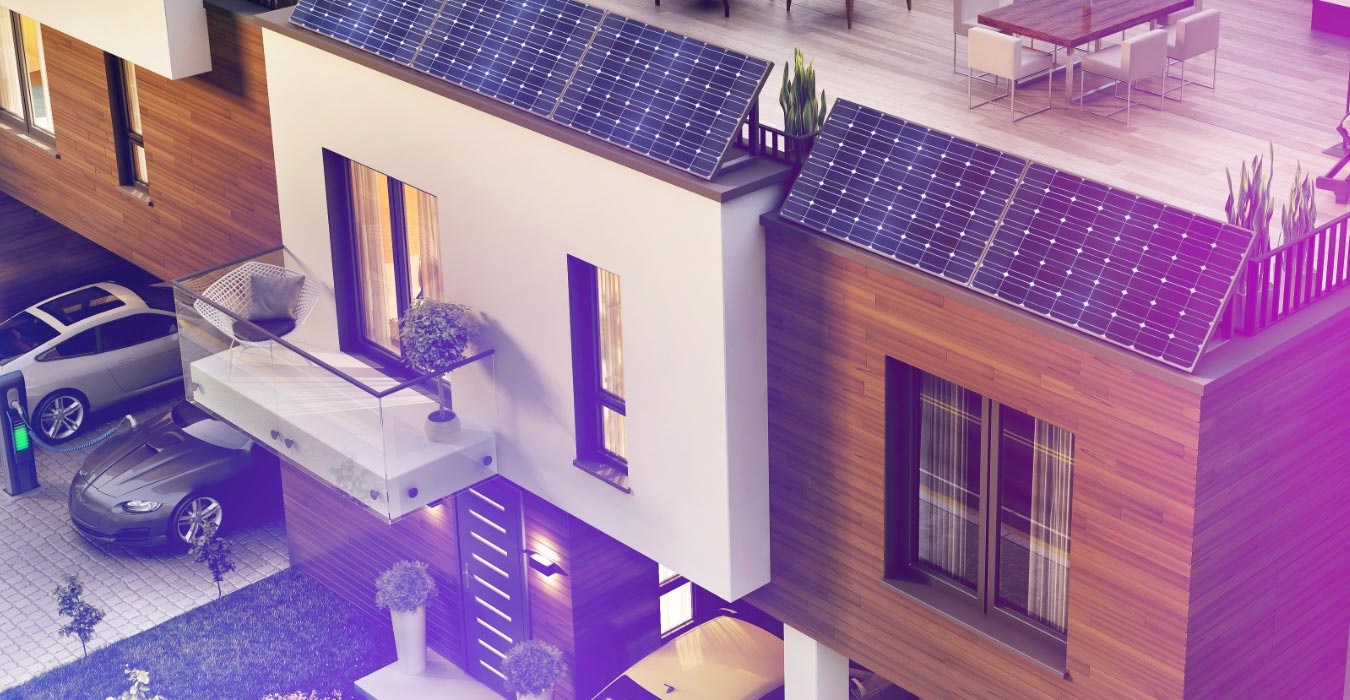 As car manufacturers continue to expand their range of electric cars, we need innovative strategies to provide renewable sources of electricity to power those cars. In addition, homeowners who want to switch to an electric car to reduce their carbon footprint should seriously consider installing a solar charging station.
This will provide them with a sustainable fuel source for their transport needs, regardless of the type of energy their grid is based on.
It is possible to power your EV independently and autonomously using the energy from sunlight shining on your roof. Let's take a look at the power requirements and equipment needed to power your EV using the solar panels on your house.
How much power does an EV consume?
That's hard to say, because it varies from model to model. It also depends on the number of kilometres you drive and the battery system you integrate into your PV system.
How many solar panels do you need to power an electric car?
The number of solar panels you need depends largely on how much you drive on a daily, weekly or monthly basis. For example, if you have to drive 150 kilometres back and forth to work, you will need a much larger installation. People who live in densely populated urban areas with short commutes and who drive a limited number of kilometres will need fewer solar panels to power an EV.
To work out the number of solar panels needed, you need to figure out how much energy your EV will need each day. Assuming about 5 hours of direct sunlight on the solar panels each day, one premium solar panel can produce about 1.5 kWh per day.
What equipment do you need to charge an EV?
In answering this question, you first have to remember that the solar panels needed to power your car are added to the energy requirements of your home. So homeowners who want to be completely carbon-free will need to slightly increase the size of their PV system to meet the electricity needs of an EV.   
Battery storage
In addition to solar panels, you also need a way to store the energy produced by your panels. This storage is necessary because most owners want to charge their EVs at night when the sun is not shining. There are many battery storage options available today.
The home charging station
You also need a charging station (usually in your garage or driveway) where you can plug in your car. We recommend at least 11 kW 3-phase charging stations, as they enable much faster charging. There are many options available. Some systems are WiFi compatible and connect to your smartphone so you can easily see how much time remains until your car is fully charged.
The conversion of our car fleet from petrol or diesel powered cars to EV options is one of the major sustainability challenges facing our society. However, there is comparatively little talk about sustainable ways of generating the required power. For homeowners who want to reduce their overall impact on the environment, it makes economic sense to install a solar photovoltaic system specifically designed to power an EV, while drastically reducing overall CO2 emissions. And if you integrate an EV solar system into a solar installation, the installation prices are even lower.