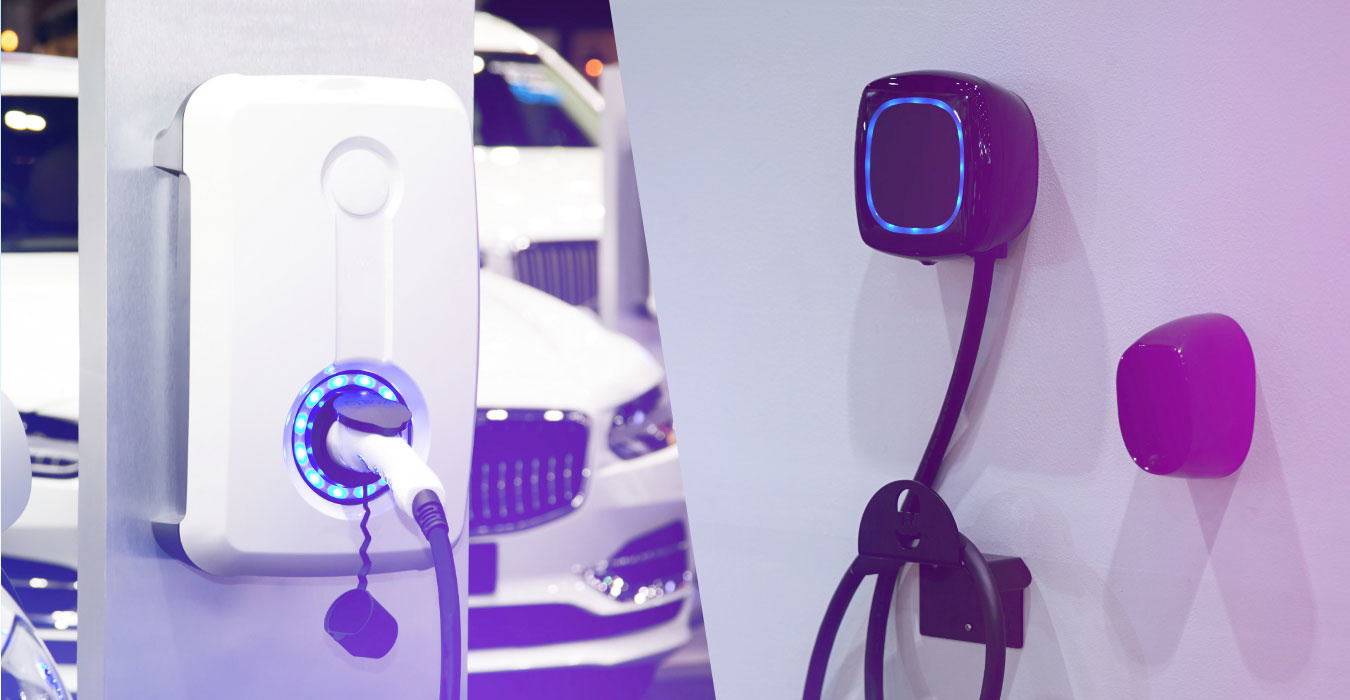 Driving electrically also involves choosing a charging station. You're in luck, there are many options. But that also means making choices. In this article we will discuss whether you should choose a charging station with or without a fixed charging cable.
But first a basic explanation of a (universal) charging station. A universal EV charging station is one to which no charging cable is attached. See also nearly all public charging stations. These charging stations can be used for any electric car regardless of the connection that comes with the electric car.  We explain it in more detail below.
Why install a universal EV charging station?
As you may know, not all EVs use the same plug types. Moreover, EVs have been supplied with a variety of plug types in the past. Fortunately in Europe the standardisation of plugs has been completed. However, some EVs have a type 1 plug, while most brands such as Renault, Volkswagen and Tesla now use the more efficient type 2 plug. However, these type 1 and type 2 plugs are not compatible with each other. You can compare it a bit with charging an Apple iPhone or a Samsung Galaxy. You need a different connector for both.
Universal charger convenient for use by multiple EVs
A universal charger is an EV charging station without a tethered cable to charge your car. Instead, you use your own Mode 3 EV charging cable (the one that comes with your car or that you have purchased or will purchase for this purpose) and connect it to your car and the charging station. Returning to the Apple vs Samsung story, the phone charging cable has a connector that is suitable for this type of phone. They are all USB connectors, but slightly different. Your separate charging cable can be seen as a portable charger that can be used at all universal plug-in EV stations. After all, you can plug it into a 'socket' anywhere.
The best feature of universal chargers, or a charger without a cable, is that they are compatible with all electric cars. Another advantage of universal charging stations is that the risk of damage or vandalism is greatly reduced. Believe it or not, it still happens that cars drive over the cables or leave with the cables still half attached, damaging or completely destroying the charging stations.
Charging station with cable more convenient to use
A charging station with a fixed cable is easier to use because you do not need to connect a cable, which saves an extra step, and time, when charging. There is also no risk of losing or forgetting the cable.
Another important argument to consider is cost. Chargers with cable are about 20 percent more expensive than universal chargers because of the 5 or 7.5 metre long cable.
With a cabled charger you can park your car tight to the wall in the garage, you don't have to take a cable out of your boot. They offer more convenience, but they look a little less tidy. On the other hand, the cable fitted to this charger may be of higher quality than the one supplied with your car.
Unfortunately, chargers with cable can attract thieves who want to steal your cable. Chargers with cable are more likely to be targeted because of the built-in cable, which is available day and night. Universal chargers are less likely to be targeted because there is less opportunity for thieves.