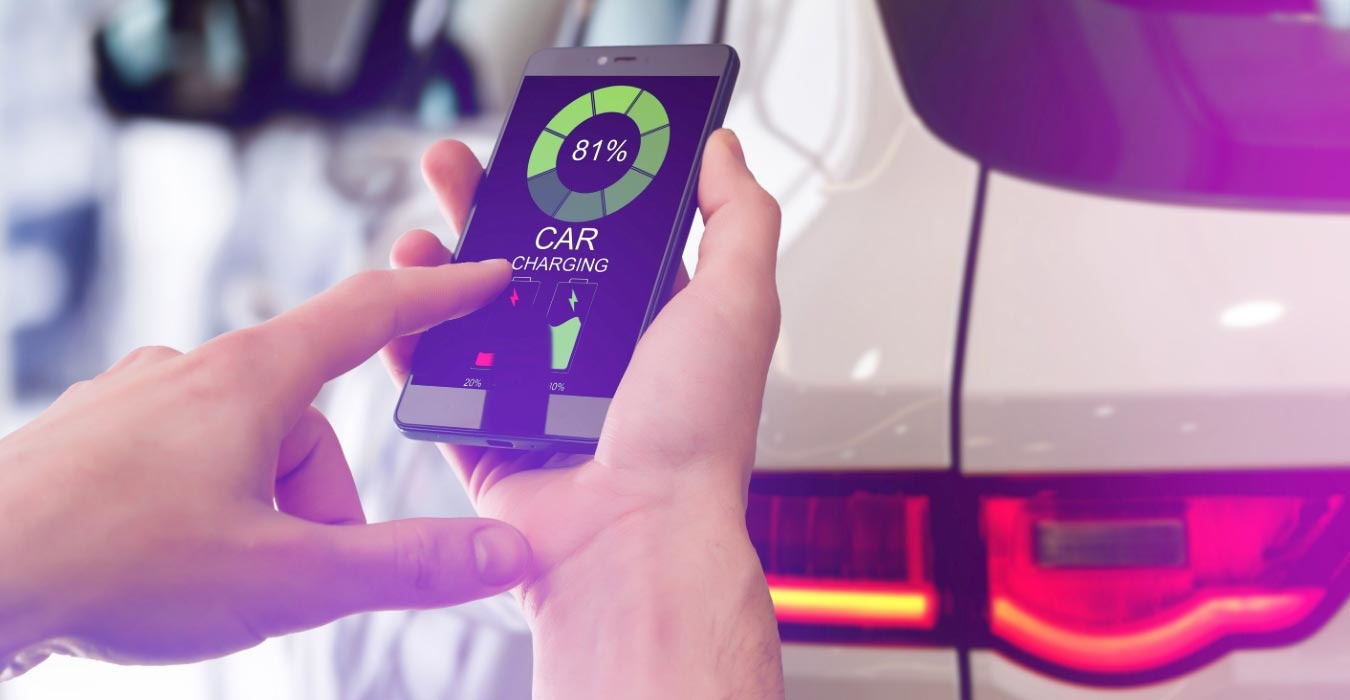 Charging an electric car (EV) requires a lot from the electrical capacity of your home. That charging process can easily consume more than half of the private electricity grid. Other large electricity consumers such as an induction hob or a boiler can then quickly cause your home grid to overload. And, of course, you don't want everything to break down just when you're cooking or running a bath.
To prevent this from happening, some charging stations have a load balancing function that can often be ordered as an accessory to a home charger. This prevents overloading of the electricity grid at your home. Every second, the system measures how much power is being consumed and intervenes when the total power consumption approaches a certain critical limit. Less electricity is then sent to the biggest consumer, your EV. As a result, charging will take a little longer. In an emergency, the charging process can also be interrupted completely. But it also works the other way round: if little electricity is being used at home, a larger part of the electricity will be sent to your EV.
Load balancing is also very handy if you need to charge several EVs at the same time. You can choose which car has priority when charging, so that it is available first.
The entire load balancing process takes place dynamically. The charging station takes into account other electricity consumers at home, which results in different power consumption and charging speeds. As a result, during the day, when many consumers are switched on at home, less electricity is sent to the charge point, while at night, more electricity is available for charging. In this way, you are always assured of the fastest possible charging process, without having to take this into account when using the power consumers in your household.
Is load balancing really necessary?
In itself it is not a must, but it does provide more security. Of course, it also depends on which large power consumers you have in and around your house, such as a Jacuzzi or a heat pump. In situations like that, it really does make sense to have a system that distributes the power. The power consumption of the charging station also determines whether or not you go for load balancing; after all, charging with 3.7 kW uses a lot less of your own network than a charger that works with 22 kW. If your electric car can charge at 22 kW and you have a 22 kW charging station at home, you should always use a load balancer to prevent your meter group from dropping out of the charging station.
Load balancing is also very handy if you have solar panels, because this function takes the yield from them into account. The system checks how much power is available from the solar panels and if, for example, it is cloudy, this power is automatically supplemented with mains power if necessary in order to have the EV fully charged at the desired time.
Safe and cost-effective
Load balancing can prevent power failures and therefore ensures greater safety, but there is also a cost-saving effect. By opting for load balancing, there is no need to increase the weight of your meter box to accommodate higher power levels. This can save hundreds of euros per year, because a heavier meter box will result in a higher annual standing charge. Not to mention the purchase and installation costs of such a meter box. By way of comparison: a charge point with a load balancing function is around 150 to 250 euros more expensive than a charge point without load balancing. In our view, this is a justified investment given the higher level of safety.