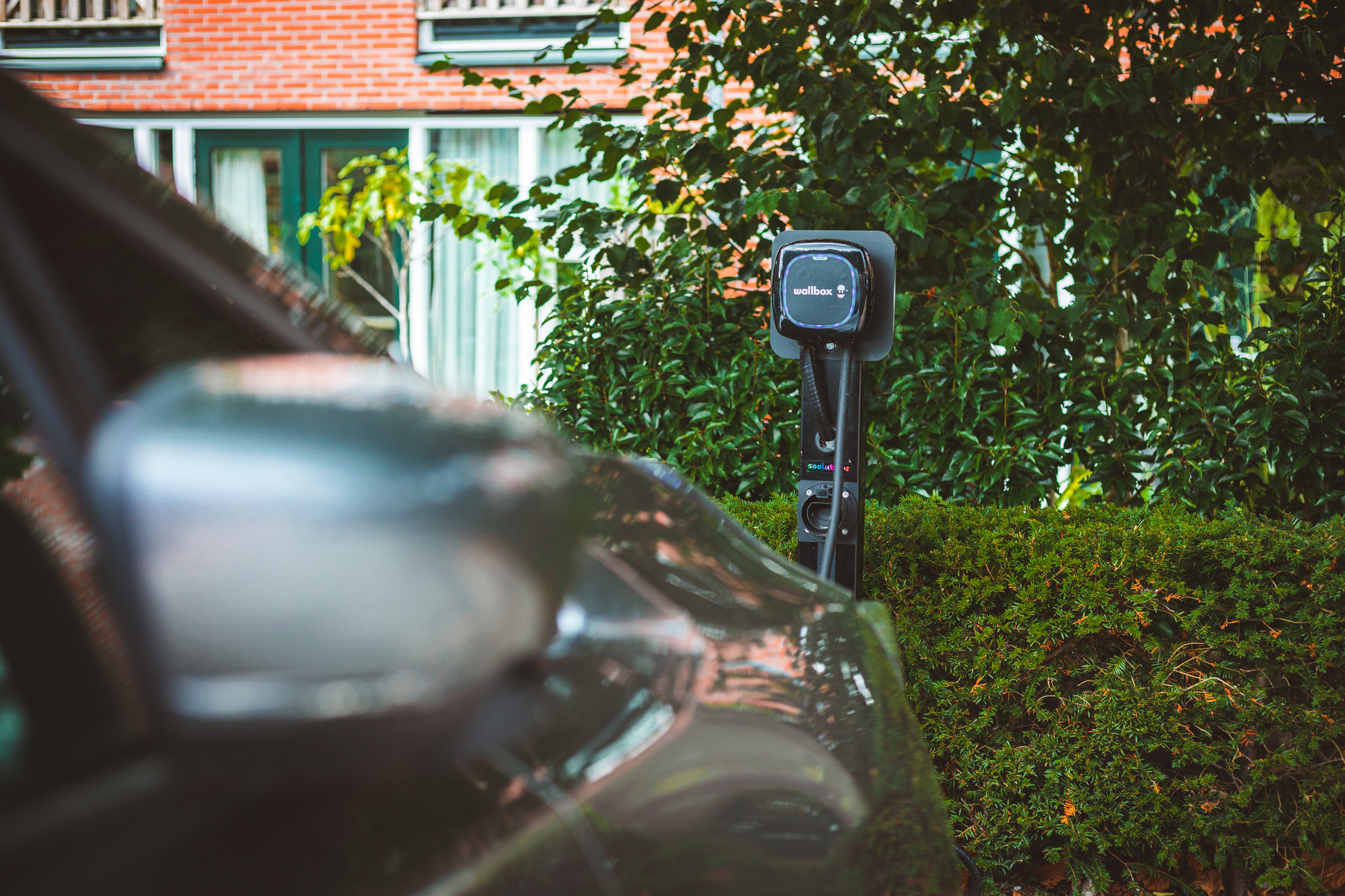 Smart charging, or smart charging, means being able to intelligently manage how your EV is charged when connected to the electricity grid. 
When a car is 'smart charging', the charger essentially 'communicates' with your car, the charger and the electricity company via data connections. In other words, every time you plug in your EV, the charger automatically sends important data to the aforementioned 'parties' so they can optimise charging.
Smart charging allows the charger (whether an individual with a charger at home or a company with multiple charging points) to determine how much energy it gives to a connected EV. The amount used can vary depending on how much people are using electricity at the time, putting less pressure on the grid. Smart charging also prevents chargers from exceeding a building's maximum energy capacity, as determined by local grid capacity and their chosen energy tariff.
Moreover, smart charging allows utilities to set certain limits on energy consumption. This way, we do not overload the grid by consuming more energy than we produce.
This saves everyone time and money and, more importantly, it saves energy so we can better protect our planet's precious resources.
How does smart charging work in practice?
Smart charging is about connecting charging points with users and operators. Every time an EV is charged, the charging station sends information (e.g. charging time, speed, etc.) via Wi-Fi or Bluetooth to a centralised cloud-based management platform. Additional data can also be sent to this cloud. This could include, for example, information on the capacity of the local power grid and on energy consumption at the charging location (house, office building, supermarket, etc.). The data is automatically analysed and visualised in real-time by the software behind the platform. This data can then be used to make automatic decisions on how and when to charge EVs.
This allows charging operators to easily and remotely monitor and control energy consumption through a single platform, website or app. Other features and benefits are also possible. For example, EV owners can use a mobile app to track and pay for their charging sessions anytime, anywhere.
The most relevant Smart Charging features:
Shared power supply 
Load balancing, also known as levelling, allows network operators or companies with multiple chargers on site to distribute available power capacity evenly across all active EV charging stations. Since the available power at each location is limited, increased demand for energy would normally require expensive upgrades to the electric infrastructure. Smart charging means that power can be optimally distributed so that such upgrades can be avoided. 
Peak shaving
Peak shaving, or peak shaving, is a feature of smart charging that prevents you from exceeding your home's maximum energy capacity. Reaching or exceeding your maximum energy capacity is not a good idea. It can mean that your energy supplier will charge you for using more electricity than planned, especially if you also regularly use appliances that consume a lot of energy during the month, such as a washing machine or dishwasher. Peak shaving helps to avoid this by dynamically distributing the charge load between the charger and the rest of the appliances in the house. When it looks like maximum capacity is being reached, the smart charge control system will automatically reduce the amount of power consumed for charging your car. It can even pause the charging session altogether until sufficient power is available again. This way, you never exceed your energy limit.  
What is the difference between smart charging and bi-directional charging?
Smart charging allows charge point owners and network operators to manage their charge points remotely and thus optimise energy consumption and costs. For example, by setting the charge points to start charging at night when tariffs are lower.
Bidirectional charging, on the other hand, allows energy to flow both ín an EV and out via a dedicated bidirectional charger, often called V2G (vehicle to grid). This means that the EV battery can both take energy from the grid and give energy back to it.