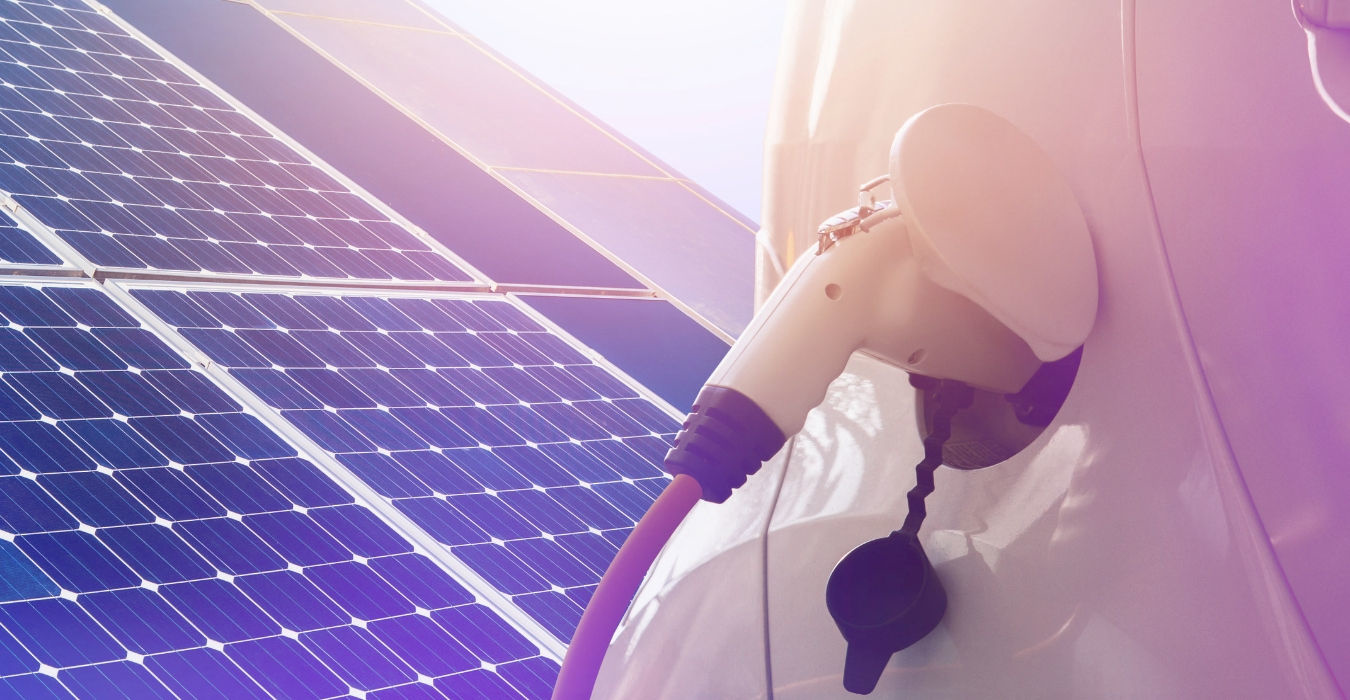 Vehicle to Grid technology, also known as "V2G," allows energy stored in electric vehicles to be routed back to the national grid to help provide energy at times of high demand.
This technology is considered a real breakthrough in the world of EVs, as this two-way transfer not only encourages a more active way of using energy, but can also offer new revenue forms for drivers, fleet managers and even car manufacturers.
The reason this works is the fact that many EVs are only used for a small portion of the day. We might drive our electric car to and from work, or pick up the kids from school, but most of the time that mega battery on wheels is sitting idle.
EV battery helps the grid
Most people use only a fraction of the battery capacity of an EV, and that means there is a huge amount of spare energy that can be used elsewhere. For example, to support local energy distribution networks. And imagine if you could make money from these services while your car is just sitting idle at home, that doesn't sound wrong does it?
Grid to Vehicle
Initially, Vehicle to Grid is actually Grid to Vehicle, as the car receives energy from the national grid for charging. When the battery is full, an inverter can feed energy from the car back into the grid when there is demand and when the owner is willing to do so. In doing so, you can set limits on the amount of power that can be drawn so that you never end up with a dead battery. Or worse, come to a standstill.
The effect of one EV providing this kind of energy transfer is negligible, but if millions of these mobile batteries can be deployed, they would become the greatest future asset for all national energy grids.
Provides balance and less pollution
Energy network operators also benefit from this technology because to mitigate the effects of climate change, each country is shifting its energy mix toward more renewable energy sources, which creates volatility. Regardless of whether the wind blows or the sun shines, the grid must remain balanced. Without Vehicle-To-Grid, energy must be purchased from power plants, causing more pollution and higher energy prices during peak hours. But if the energy from millions of car batteries can be pooled and used in conjunction with the grid, the grid does not have to rely on more central power plants to solve any bottlenecks.
Shared Car Projects
If you think this is all a bit of a pipe dream, you're wrong. For example, there are already large-scale commercial projects underway in Utrecht, the Netherlands, where shared-car projects both support the grid and make money.
And while most ongoing V2G trials are using CHAdeMO connectors, work is also underway on bi-directional AC charging.
No worse for your battery
Now you may be wondering if an EV's battery won't wear out faster by being exposed to too many cycles. Well, that's not necessarily the case. In fact, the greatest degradation of a lithium-ion battery occurs at the point when the battery is fully charged, and with V2G you allow your car to go to a lower state of charge. And you get paid for that too! Furthermore, the rate at which you charge or discharge energy is an important factor, and the state of the anode can even be improved by low power, high frequency cycles, which is how V2G energy transfer is managed.
So V2G is a very positive development. Not only because it offers a fast and cost-effective form of local energy storage, but also because it develops a more democratic energy system from which everyone can benefit. And as an EV driver you and your fellow man are doing your service, and you are also earning money.