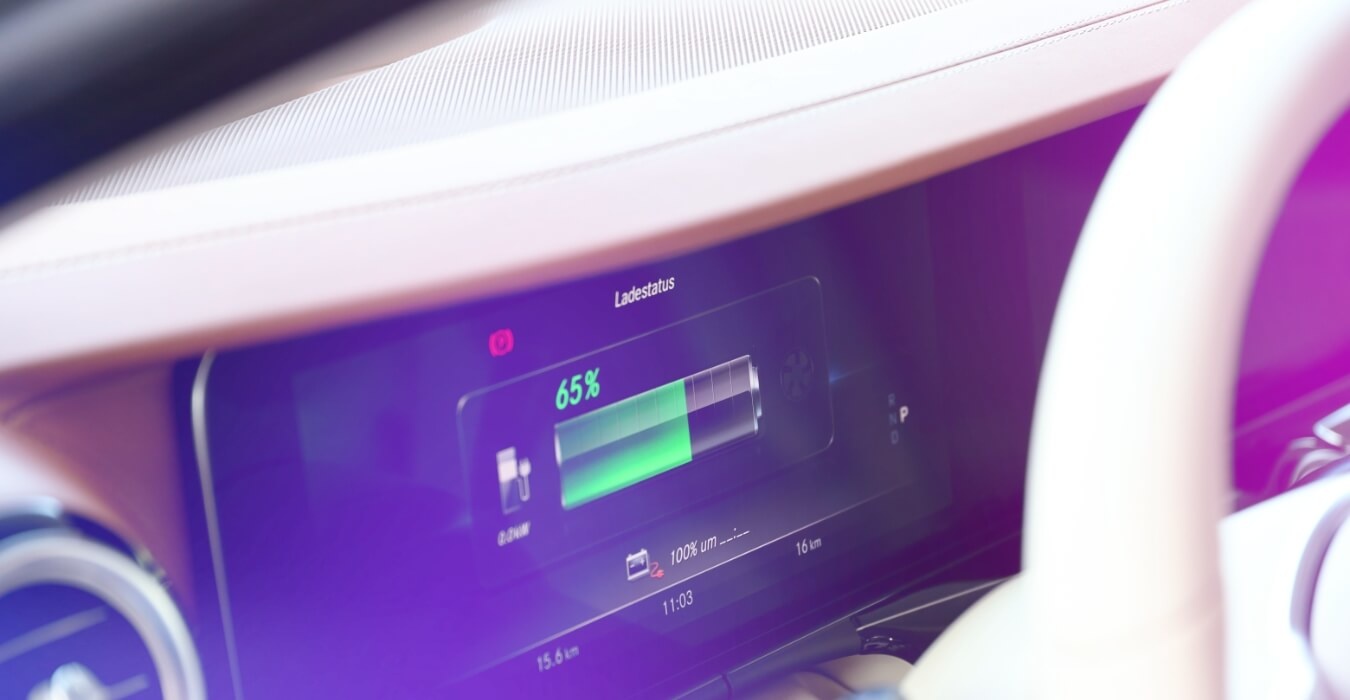 For decades, car owners have been concerned with how to get the most miles out of their cars. How can you drive as far as possible on a gallon of fuel? With EVs, it's no different. In fact, range seems more important than ever. While technological advances have meant that new EVs tend to cover more miles than models from a few years ago, it's still important that you get as far as you can with a full battery pack.
Just as with the mileage of an internal combustion engine car, car manufacturers also give a certain range figure. But again, these are reference values under ideal test conditions. So there are several factors that can influence the range of an EV in practice. Below we list a few of them.
Battery
The biggest factor that determines the range of an EV is the capacity of the lithium-ion battery in the car. This refers to the amount of electricity that can be stored in it, but the energy density of the batteries is also important. It should be noted that the capacity of a battery slowly decreases over time due to wear and tear caused by charging cycles.
Wind
Another factor that affects the range of electric cars is the wind. Headwinds, to be precise. This is very simple to explain: the more resistance a car encounters, the harder the engine has to work to counteract the negative effect. The electric cars with the greatest range usually have the lowest air resistance, Cw value. Also called air Resistance Coefficient.
Preparation
It costs a lot of electricity to drive off with a cold car and then the first few kilometers the interior and battery have to be warmed up. Your first 5 kilometers might cost you 20 kilometers of range. If you preheat your car while it is still wired to the charging station, it will not cost you any range because the car will be warmed up with the power from your charging station and not from your battery. In addition, a warmed-up interior is more comfortable to drive and a warmed-up battery will regenerate better when you let off the gas or brake.
Driving style
Just as with a conventional car running on petrol or diesel, the range of an EV is also determined by the way the driver drives the car. Frequent and full-throttle acceleration has a negative impact on the range. Of course it is tempting to enjoy the instantaneous acceleration of an EV, but if you want to go as far as possible on a fully charged battery, it is better to operate the gas pedal with a little more care.
Air conditioning
A car with an internal combustion engine has a higher consumption when the air conditioning is switched on in the interior. The range of an EV is also influenced by air conditioning. This applies to both cooling and heating. When it is cold, it is better to turn on the seat heater and lower the climate control temperature, provided your car has it of course. Seat heating is an efficient and localized heating of your body.
Tire condition and pressure
Although an EV needs much less maintenance than a conventional car, the tires should of course be checked from time to time. Old and worn tires affect a car's performance, whether it runs on fuel or electricity. Tire pressure is also important: with too low tire pressure, the car will not only perform less well, but it will also be less efficient.
Load
The more cargo (weight) on board, the harder the engine has to work to compensate for the weight. There isn't really any concrete data available regarding the impact this has, but it is absolutely true that if you take more passengers and luggage, your EV will be less efficient. So don't drive around unnecessarily with stuff you won't use anyway.
Topography and road conditions
Driving uphill for 20 kilometers and driving the same distance downhill has a big impact on the range of an EV. Driving uphill requires much more energy than on a flat road, while letting it roll out and constant braking during downhill driving recovers energy. So the battery will drain more slowly when going downhill. In fact, it is quite possible that once you arrive at the bottom of the mountain your battery will be fuller than it was at the top. In our country this is of course hardly important, but on the way to your winter destination it is something to take into account. The state of the road also affects the range of an EV. Your electric car will drive more easily on a flat road than a bumpy one.
The basic rules for low fuel consumption also apply to the power consumption of electric cars. Be careful with your gas/power pedal. Drive anticipatively, so rather let your EV roll out than brake frequently. And above all, don't drive too fast. Your driving range at 100 km/h and 130 km/h can easily differ by 30%.