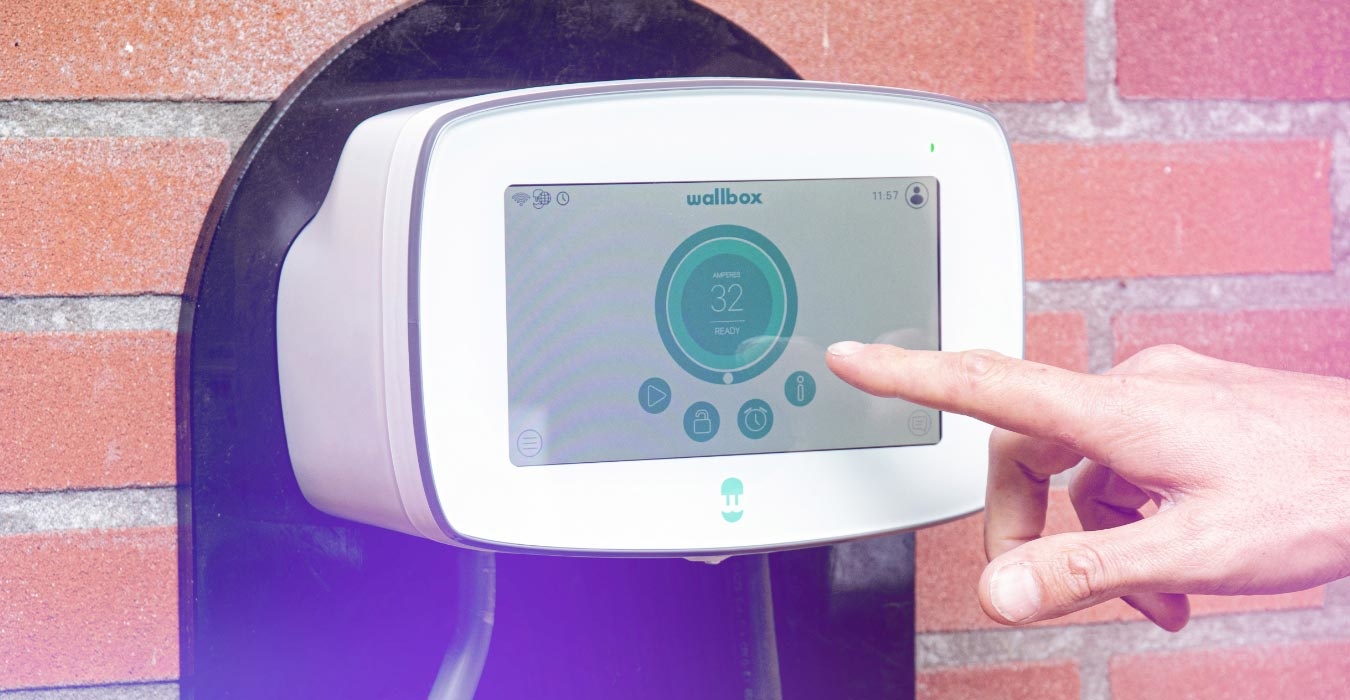 It is estimated that the average EV owner does 80 per cent of his car charging at home. So it's important to understand that process, so we'll go over the basics of home charging.
A wallbox is a common name for home chargers, we use the term charging station. This is a specially made EV charger that is installed at your home or workplace. They are usually attached to the outside wall of your house or garage, but can also be placed inside a garage or attached to a freestanding pole.
The advantage of these chargers is that they charge an EV much faster than a standard socket -
up to almost 10 times faster, 22 kW versus 2.3 kW. They are also weatherproof and a much neater solution than a cable running through a garage door or out a window.
Types of chargers
There are a few key variables when choosing a charging station, notably speed, the type of home charger (with/without cable) and whether it is a 'smart' or 'dumb' charger.
All home charging stations use an AC power supply and most home chargers are already of the 3-phase 11 kW type, referring to the speed at which they can charge. A single-phase 3.7 kW charger is called a 'standard' or 'slow' charger, the 11 or 22 kW charger a 'fast' charger.
An 11 kW or 22 kW AC charger requires three-phase wiring in your home.
Home chargers are sold with or without a pre-installed fixed charging cable. The first option is fine if you're charging just one EV, but can potentially cause problems if you later change models with different charging connections or want to charge multiple EVs. Most home chargers have a type 2 socket into which you can plug any modern AC charging cable, which usually comes with the car.
Smart chargers
Smart chargers are internet-connected chargers that can be monitored and controlled via a mobile app, report charging data and possibly take advantage of different energy tariffs.
Because a smart charger, also known as an online charger, sends its data directly, both the driver and the employer can view the data directly. This also offers advantages if the data is sent directly to your employer as an invoice. Then you don't have to manually print out and submit your consumption.
A fully charged battery in a few hours
It is primarily the speed that is desirable with a home charging station. You can find power sockets everywhere, but a home charge station can fill up an electric car's battery much faster. The battery can be full in just a few hours, allowing you to skip a charging stop en route. That's driving in comfort.
Start your day fully charged
Home charging usually takes place in the evening and at night. Connect the charger to your electric car when you get home from work and you're sure to have a fully charged battery the next morning. Most EVs have a range sufficient for all your daily trips, which means you don't have to stop at public charging stations to recharge. And if you're unsure whether you can make it to your next charging point with your range, try charging every time you park. That's why we say 'parking is charging'.