DUOSIDA
Charging Cable WITHOUT Plug | 16A-32A, 1-3 Phases | Price per Meter
DUOSIDA Câble de charge SANS prise | 16A-32A, 1-3 phases | Prix au mètre. CE certified, TÜV tested for safety. Build your custom charging cable. Choose the optimal length and charging speed. Please use caution during installation.
Safety and certification
All charging cables have the CE mark and have also been subjected to all the necessary tests by TÜV so that we can guarantee that our charging cables are safe for you and your vehicle. Furthermore, our products are also tested individually before they leave the factory.
What can I build with the charging cable?
This charging cable comes as a component. There are NO plugs on the charging cable ends. These must be bought separately. Please enter the desired number of meters by using the quantity option of the product. You can assemble a complete type 1 or type 2 charging cable with the components offered in the web shop. Please look for other required components such as plugs and accessories like plug holders for the wall.
What is the optimal charging cable length?
If you use the charging cable in a place, such as your home or at work, choose the optimal length for your given situation. Usually it is 4 or 6 meters. If the cable is mainly used on the road or in different places (where another vehicle could be parked between the charging station and your vehicle), we recommend that you choose more length: 6 or 8 meters is a good choice in this case.
What is the weight of charging cables?
The weight of the charging cable can be calculated by adding half a kilo per meter and one kilo for the two connectors. An 8 meter charging cable weighs about 5 kilograms. The exact weight is displayed in the properties of each product.
What charging speeds are available?
An overview of possible charging cable properties and their charging power:
16A with 1 phase = max. 3,7kW
20A with 1 phase = max. 4,6 kW
32A with 1 phase = max. 7,4kW
16A with 3 phases = max. 11kW
32A with 3 phases = max. 22kW
Safety advice
Please use extreme care when building the charging cable. It is recommended that the installation will be carried out only if you have knowledge of electrical installations or by a trained specialist.
The product is in your shopping basket!
Others also bought these products.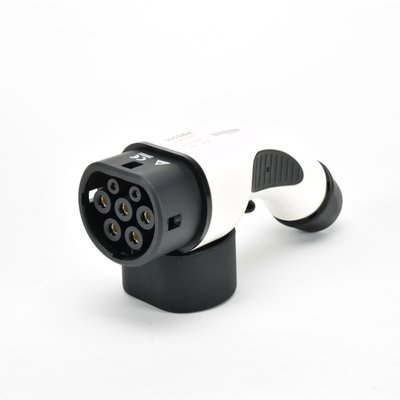 DUOSIDA Type 2 Female plug - Car side (32A) - Crimping type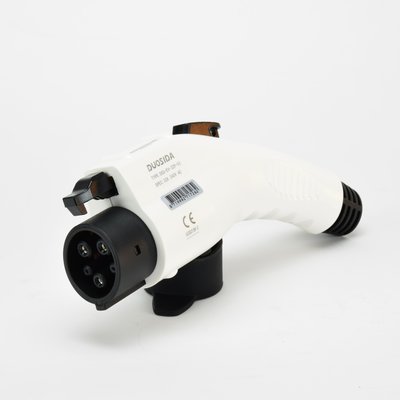 DUOSIDA Type 1 Female plug - Car side - Crimping type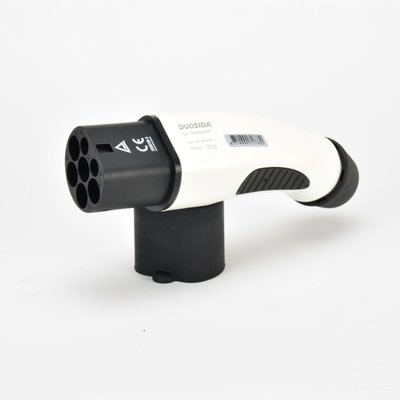 DUOSIDA Type 2 Male plug - Station side 32A- Crimping type