CTEK
Chargestorm-Connected 2 - Socket - 3 phase 32
CHARGESTORM® CONNECTED 2 is a highly advanced EV charger, offering safety and conveniencewere paramount in the design phase. It is ideal for home and business use, for public parking lots and apartment buildings. It also meets all required technical safet
Pros and Cons
Suitable for home use or public places

App control and RFID card reader integrated

Suitable for automatic settlement

The charger has no display

The charger is not so small

The color may not be everyone's taste
Order even cheaper with combi solutions
The Advanced Chargestorm Connected 2 EV Charger
CHARGESTORM® CONNECTED 2 is a highly advanced EV charger, offering safety and convenience were paramount in the design phase. It is ideal for home and business use, for public parking lots and apartment buildings. It also meets all required technical safety standards. Our EV charger is available in different models, each with its own power specification and output / charging cable. The EV charger is connected to the internet via an Ethernet cable. If Ethernet is not possible, the unit can also be supplied with an optional 3G / 4G modem. Portal services and app management require a connection to the internet. We support integration with all major players in electronic vehicle charging.
CHARGESTORM CONNECTED 2
CHARGESTORM® CONNECTED 2 is an improved and updated version of our advanced EV charger with a range of features and built-in safety features. It has a powerful CCU charge controller that can accommodate 2 Type 2 outlets / charging cables. CHARGESTORM® CONNECTED 2 provides support for dynamic load sharing between multiple devices via NanoGridTM.
Load capacity adjustable via app or software
NanoGridTM dynamic load distribution support
Built-in fuse, earth leakage detection for AC and DC, built-in energy meter
Easy installation and lock protected for maintenance
For mounting against a wall or pole
Ambient temperature from -30 ° C to +50 ° C
RFID reader
OCPP 1.5 / 1.6
IP54 and IK10

Taking Charge
Our TAKING CHARGE app makes it easy to control your CHARGESTORM® CONNECTED unit directly from your mobile phone. The app has a simple interface that allows you to fully control the functions and settings of your charge box.
History and data for loading
Tag management (RFID)
Free software updates
Set EV charger LED brightness
Ability to control two EV chargers with one app
Set the required charging power
Charge planning
Check power consumption for active charging
Also available for apartment buildings
Dimensions (lxbxh in mm):

Cable length (in meters):

-

Max Charging Speed in km/h:

40 km/hour

Max Charging Speed in kW:

7,4 kW

Plug type Car side:

Type 2

Plug type Charge station side:

Type 2

Cable Attached or Socket:

Cable Attached

Display:

Phases:

1 Or 3

Amperage:

32

Network Technologies Supported:

Wifi and Bluetooth

Mobile app Support:

Yes

Remote station management:

Scheduled Charging:

Colour:

Black

RFID reader:

No

Load Balancing:

Solar charging:

Plug & Charge Enabled:

Yes

Requires Professional Installation:

Yes

IP Rating:

IP

Number of vehicles that can be charged:

1

RCD type build in:

30mA Type A

6mA DC Current Detection:

Home Automation Support:

No

MID certified meter:

No

kWh meter Build in:

No

Smart Tesla charge port opening :
The product is in your shopping basket!
Others also bought these products.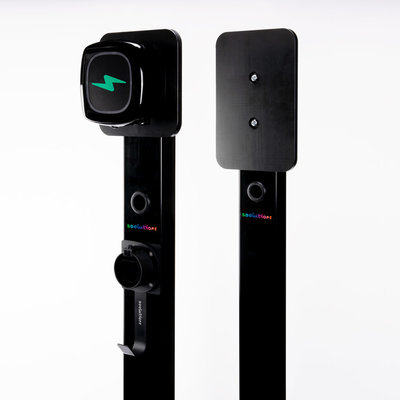 Soolutions Design your own mounting pole
Onitl Type 2 - Type 2 Charge Cable 32A 3 Phase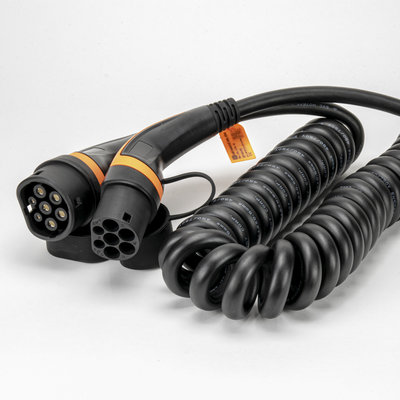 Onitl Type 2 - Type 2 Charge Cable 32A 3 Phase - Spiral