Wallbox
Copper SB - Shuttered socket (T2S) - 3 phase 32A
This version is specially designed for applications in France where a shuttered socket is required.
With the Wallbox Copper SB you are assured of a very complete system, with a maximum load capacity of 22kW and the option to settle your transactions auto
Pros and Cons
RFID reader integrated

Suitable for automatic settlement

You can manage the charger through an app on your phone

Only available as socket version

Wired load balancing only

Only available in black
Order even cheaper with combi solutions
Technical specifications
| | |
| --- | --- |
| Phase | 3 |
| Ampere | 32A |
| Power | 22kW |
| Dimensions | 260x192x113mm |
| 30mA AC earth leakage protection | Yes |
| 6mA DC earth leakage protection | Yes |
| Connectivity | Yes |
| Fixed cable | No |
| Cable length(s) | - |
| kWh meter built-in | Yes |
| RFID reader | Yes |
| Display | No |
| OCPP version supported | 1.6JSON |
Functional specifications
| | |
| --- | --- |
| Load balancing support | Yes |
| Vehicle to grid | No |
| Postponed charging | Yes |
| Controllable with APP | Yes |
| Charging with the sun | Yes (i.c.w. Wallbox Powerboost) |
| Manual settlement of charging sessions | Yes |
| Automatic settling of charging sessions | Yes |
Wallbox Copper SB with shuttered socket for France
This version is specially designed for applications in France where a shuttered socket is required.
With the Wallbox Copper SB you are assured of a very complete system, with a maximum load capacity of 22kW and the possibility to automatically manage your charging session records (transactions) via our supporting back office services. With Wi-Fi, Bluetooth or ethernet connection you always have a connection to the Wallbox Copper SB and you can easily manage it with the Wallbox app. It also offers the options Load Balancing and Panel Sharing. These are suitable options for EVs with different charging capacities. The charging capacity is determined by the on-board charger of the battery in your car and by your electric grid connection.
With integrated socket
Copper SB comes with an integrated socket that gives you maximum flexibility. Charge type 1 and type 2 cars using your cable. The station is available with up to 22 kW charging speed.

Applicable to 1-phase and 3-phase connections
This smart Wallbox charging station is suitable for charging your car with a maximum of 3x32A (22 kW), but you can set this to values ​​between 6A and 32A so that this charging station can be perfectly applied to any grid connection and can deliver different charging capacities. With this you can charge any electric car!
The Wallbox Copper SB supports both 1-phase and 3-phase charging and is compatible with 1-phase and 3-phase grid connections. However, to be able to use more than 7.4 kW of power, you will need a 3-phase grid connection.
Supported charging speeds
An electric car can drive an average of 5.5 km on 1 kWh of stored energy in the battery.
The maximum current for this charging station is 32A with a maximum of 3 phases (400V). If this charging point is connected to the maximum capacity of 3 phase 32A, it can deliver approximately 22 kW continuous power.
So if the car charges with the maximum 22kW, this means that it can charge 22 kWh (kilo Watt-hours) in one hour, which roughly corresponds to a range of 122 km (5.5 km x 22kWh).
This means, the maximum charging speed of this charging point is 122 km / hour when distributing 22kW.
Please note that the actual charging speed also depends on the charging speed of the car's onboard AC charger. Click here to find out which AC charger your car has.
Automated management of charging transactions
The use of OCPP (protocol) in the Wallbox Copper SB makes it possible to manage charging sessions/transactions with a connected back office system. This allows companies like leasing companies or employers with fleet cars to handle charging business comfortably. The Wallbox Copper is ideal for the business drivers who wants to keep track of their charging activity. The only thing that is needed besides the purchase and installation of the Wallbox Copper SB, is a subscription with a back office provider.
Soolutions can provide the connection to a supported back office system.
MyWallbox portal
Configure, monitor, and manage your Pulsar Plus from the myWallbox portal via a mobile app or web portal. The myWallbox portal gives you real-time information about consumption, charging time, and energy costs. You can set up the payload and lock (and unlock) the charging station to prevent abuse.
Wallbox app for smartphone and tablet
You can view and manage all device settings from your mobile phone or tablet via the Wallbox app. The app's functions include setting the charging current, locking and unlocking the charging station, scheduling charging sessions (for example, at the time when the energy price is lower) and more

Smart charging
Smart Charging is an additional option that you can choose for your charging station and is available for most charging stations that Cable Soolutions offers. With Smart Charging you can charge your EV smartly and efficiently, while the one-off and annual costs for your connection to the electricity grid are minimized. Smart Charging offers 2 options:
Load Balancing: ensures that the charging vehicle never exceeds the peak power of your grid connection. This prevents additional costs from your utility company. The charger uses an additional communication link with an existing meter or with additional sensors to be fitted. This can differ per manufacturer.
Panel Sharing: allows you to connect multiple charging stations to one electrical connection and ensures that the available power of the entire electrical connection is smartly distributed, even if multiple vehicles are being charged When one of the vehicles is fully charged, the remaining charge capacity goes to the other vehicles that are still charging or connecting to the charger.
Smart Charging ensures that your charging station always makes smart use of the available charging capacity. By efficiently charging your electric car with a Smart Charging station, you can save up to hundreds of euros per year.
Dynamic Load Balancing
The Power Boost function ensures that you use the maximum residual current within your current electricity connection to charge your car as quickly as possible. And all this without you having to worry about whether your stop or the main fuse will fly out. Is your washing machine switched on? Then the car loads less quickly. In practice, the charging station is in constant contact with a smart module in the meter cupboard. This module continuously monitors how much power is available at that time. All electrical appliances in the house have priority over the charging station. The remaining capacity is available for charging the car. This ensures safe and optimal use of the power connection and overload is prevented.
Please contact us
Cable Soolutions is happy to advise you on installation, energy management and other questions. Contact us if you would like to learn more about how you can take advantage of our smart EV chargers.
Dimensions (lxbxh in mm):

260x192x113

Cable length (in meters):

Max Charging Speed in km/h:

122 km/hour

Max Charging Speed in kW:

tot 22kW

Plug type Car side:

Plug type Charge station side:

Type 2

Cable Attached or Socket:

Socket

Display:

Phases:

Max 3 phase (also supports 1-2 phase installations)

Amperage:

Max 32A

Network Technologies Supported:

Wifi, Bluetooth and LAN

Mobile app Support:

Yes, Wallbox app

Remote station management:

Mywallbox https://wallbox.com/en_catalog/mywallbox

Scheduled Charging:

Yes, via app and cloud services

Colour:

Black

RFID reader:

Yes

Load Balancing:

Yes, load balancing via optional Power Booster

Solar charging:

Plug & Charge Enabled:

yes

Requires Professional Installation:

Yes

IP Rating:

IP54

Number of vehicles that can be charged:

1

RCD type build in:

30mA Type A

6mA DC Current Detection:

Yes

Home Automation Support:

No

MID certified meter:

Yes

kWh meter Build in:

Yes

Smart Tesla charge port opening :

No
The product is in your shopping basket!
Others also bought these products.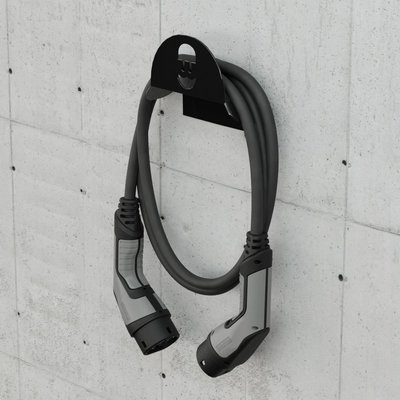 Wallbox Wall bracket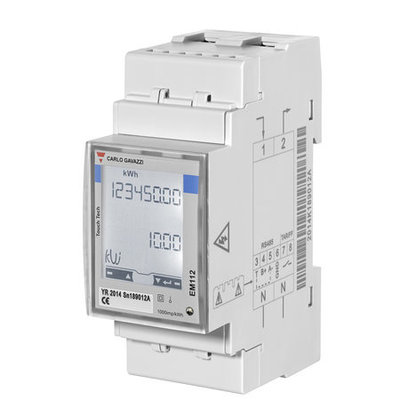 Wallbox Power Booster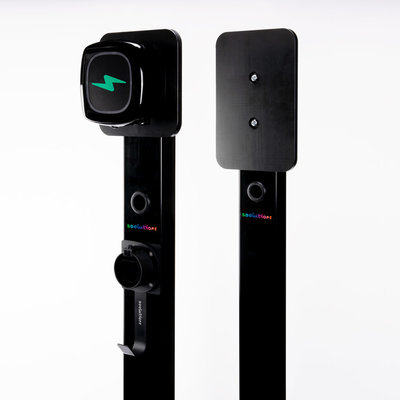 Soolutions Design your own mounting pole