Ratio
Home Box plus - Socket - 1 phase 16A - Second Life Category B
With the charging station / wallbox from Ratio you can easily and quickly charge your electric car and with the energy management functionality you save on installation costs. See below which options are possible.
Pros and Cons
Very high quality charger

Very easy to use, just plug in your car and the charger starts charging

This charger has a built in energy meter

This charger has no load balancing options

This charger has no connectivity options

The charger is not so small
Ratio Home Box Plus
The Ratio Home Box Plus is a ease of use charger with a built in energy meter which is perfect for daily charging and keeping track of your energy use.
For which vehicles is this charging point suitable?
This charger is suitable for all electric vehicles that have a Type 1 or Type 2 connection to the vehicle. You can connect your own cable yourself so that you can charge any vehicle with a public charging cable. These are, for example, electric vehicles or plug-in hybrids, such as the BMW i3, Mercedes-Benz A-Class E-Cell, Porsche Panamera S E-Hybrid, Renault Zoe, Smart Fortwo Electric Drive, Tesla Model S, Volkswagen E-Golf, Volvo V60 plug-in hybrid, Tesla Model 3, Hyundai Kona, Mini Countryman, BMW 530e, Kia Niro PHEV, Volt, C-zero, Berlingo Multispace, Fiat 500e, Ford Fusion Energi, C-Max Energi
Focus Electric Honda Jazz, Accord Plug-in, Clarity Electric, Clarity Plug-in Hybrid, Fit EV, Hyundai i10, Kia Soul EV, Mitsubishi Outlander, MiEV, Nissan E-NV200, Leaf and many others.
Which charging speeds does this charging point support?
Your actual loading speed of your car depends on the charger of your vehicle.
16A with 1 phase = max. 3,7kW
Installation
Use extreme caution when installing the charging station. It is recommended that the construction is carried out only with prior knowledge or by a trained professional.
Dimensions (lxbxh in mm):

Cable length (in meters):

Bring your own cable

Max Charging Speed in km/h:

20

Max Charging Speed in kW:

3,7

Plug type Car side:

All car plugs supported. Minimal type 2 on stationside is required

Plug type Charge station side:

Type 2 Socket

Cable Attached or Socket:

Socket

Display:

Yes

Phases:

1

Amperage:

16

Network Technologies Supported:

Not Applicable

Mobile app Support:

No

Remote station management:

Not Applicable

Scheduled Charging:

Colour:

Black/Grey

RFID reader:

No

Load Balancing:

Optional providing Load Balancing and Panel Sharing up to 4 station per Master

Solar charging:

Plug & Charge Enabled:

No

Requires Professional Installation:

Yes

IP Rating:

IP54

Number of vehicles that can be charged:

1

RCD type build in:

No

6mA DC Current Detection:

Yes

Home Automation Support:

No

MID certified meter:

Optional at extra cost

kWh meter Build in:

Yes

Smart Tesla charge port opening :

Optional
The product is in your shopping basket!
Others also bought these products.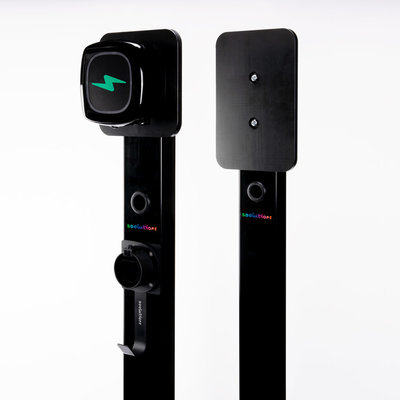 Soolutions Design your own mounting pole
Onitl Type 2 - Type 2 Charge Cable 32A 3 Phase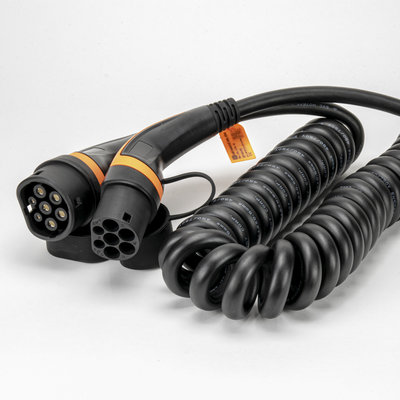 Onitl Type 2 - Type 2 Charge Cable 32A 3 Phase - Spiral