Cable threshold for 2 charging cables of electric vehicles
Charge your electric vehicle without the risk of tripping over the charging cables. This cable gutter also protects against sharp objects and driving over your charging cables.

The material of this cable gutter is sturdy and flexible and can be used on
Order even cheaper with combi solutions
Charge your electric vehicle without the risk of tripping over the charging cables. This cable gutter also protects against sharp objects and driving over your charging cables.The material of this cable gutter is sturdy and flexible and can be used on all surfaces, in garages or outside.
This cablegutter is equipped with a hinged top for easy acces to the charging cables.Inside there is room for two charging cables in two separate tunnels so the cables won't tangle.
Specifications:
Quality: SBR
Support for 2 cables
Colour: black
Length: 1,000 mm (1 meter)
Width: 230 mm 
Thickness: 40 mm
Weight: 4,7 kg
Cable opening: 35x35 mm
Maximum load: 5.000 kg
Properties
Anti slip
Durable
Resilient
Easy to clean
Applications
Protecting pedestrians 
Protecting cables
Please note: the cable gutter may smell like rubber during the first few weeks
Because the cable gutters are transported in bulk, they may be slightly damaged. This does not affect the functionality of the cable gutters. The cable gutters are completely new and unused.
Dimension:

100Lx23Wx4H cm

Colour:

black with yellow
The product is in your shopping basket!
Others also bought these products.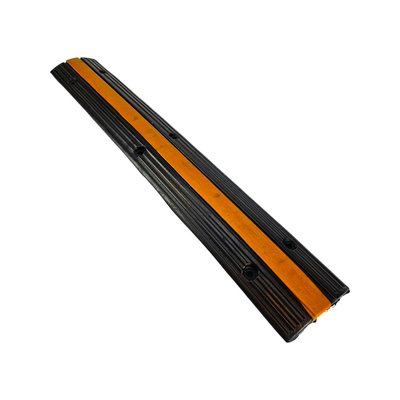 Cable duct for charging cables of electric vehicles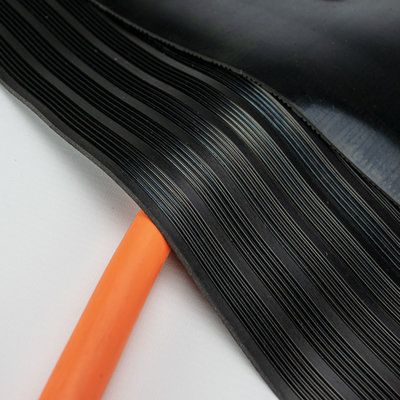 Soolutions Protective mat for charging cable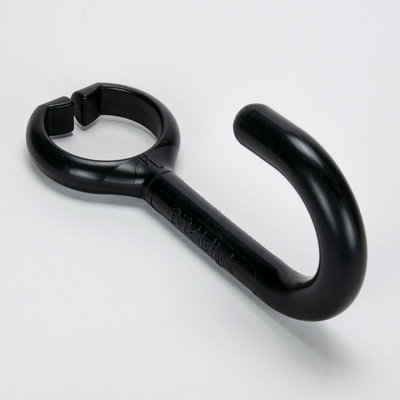 EV Cable Hook Cable hook