Wallbox
Wallbox Pulsar Max - Type 2 cable - 3 phase 32A - black and white
Experience the future of electric driving with Wallbox Pulsar Max. Say goodbye to charging hassles and embrace a seamless charging experience for your electric vehicle.
Pros and Cons
This station has Load balancing as an option

You can manage the charger through an app on your phone

Small design fits anywhere

The charger has no display

No RFID reaader available

Distance from wifi router is limited
Order even cheaper with combi solutions
Introducing Pulsar Max: The Ultimate EV Charger!
Experience the future of electric driving with Pulsar Max. Say goodbye to charging hassles and embrace a seamless charging experience for your electric vehicle.
What's New?
IK10 Protection Classification:
Pulsar Max is our strongest home charger ever, built with an ultra-durable scratch-resistant matte texture. Your charger stays protected and maintains its sleek appearance for years to come.
Ultra-fast Advanced Processor:
Designed for efficiency, Pulsar Max features an advanced processor with higher speeds, improved performance, and future-proof security updates. Experience lightning-fast charging tailored to your EV's needs.
Mounting Plate for Easy Installation:
We value your time. With Pulsar Max's new easy-to-mount and handle design, installation becomes a breeze. Spend less time setting up and more time enjoying the benefits of electric driving.
Solar Energy Charging, Eco-Smart Compatible:
Maximize your cost and energy savings by harnessing the power of the sun. Pulsar Max is Eco-Smart compatible, offering seamless integration with all Wallbox energy management solutions. Charge your EV using 100% solar energy or a combination of solar energy and grid electricity.

Key Specifications 
Up to 22 kW Power (adjustable from 6 A to 32 A): Charge your EV at the optimal speed to suit your needs.
Lightweight and Compact Design: Weighing just 1.3 kg (without cable), Pulsar Max is designed for convenience without compromising power.
Wi-Fi and Bluetooth Enabled: Stay connected and monitor your charging sessions remotely with ease.
Compatible with all Wallbox Energy Management Solutions: Seamlessly integrate Pulsar Max into your existing energy management setup for enhanced efficiency.
Matte Finish: Enjoy a sleek and modern look that complements any charging station installation.
IP55/IK10 Rated for Indoor and Outdoor Installation: Designed to withstand the elements and provide reliable performance in any environment.
5 m Cable (Type 1 or Type 2) with optional 7 m: Choose the cable length that suits your charging needs.
Enhanced Power Sharing: Optimize power distribution and share charging capacity among multiple vehicles effortlessly.
Always Ready-to-Use Cable: No more tangled cords or inconvenience. Pulsar Max's cable is always ready for action.
Now with Halo Lamp and Sleep Mode
Customize your charging experience with Pulsar Max's Halo Lamp and Sleep Mode. Put the halo LED light on standby, and it will activate only when you need it. It automatically turns off after 8 seconds, providing a smart and energy-efficient charging solution.
Compatible with all Wallbox Energy Management Solutions
Take your charging to the next level by integrating Pulsar Max with Wallbox energy management solutions. Upgrade your system effortlessly by adding a power meter. Save money, save energy, and optimize your charging efficiency.
EV Charging with Solar Energy using Eco-Smart
Avoid high electricity prices and make the most of your home's solar panels. Pulsar Max, in partnership with Wallbox Energy Management Solutions, allows you to charge your EV using 100% solar energy or a combination of solar and grid power. Make sustainable choices and contribute to a greener future.
Dynamic Load Balancing with Power Boost
Charge your electric vehicle at the highest possible speed without the need for an electrical panel upgrade. Pulsar Max's Power Boost technology balances the power between your car and home, ensuring efficient and safe charging without compromising your electrical system.
Dynamic Power Sharing: Charge Multiple EVs Simultaneously
Pulsar Max's built-in Load Balancing feature enables you to charge multiple electric vehicles simultaneously by intelligently distributing power among connected chargers. Stay tuned for future compatibility with over 25 chargers, expanding your charging options and flexibility.
More Ways to Generate Income
Unlock new revenue streams by utilizing Pulsar Max's payment solutions for charging fleets, residential complexes, and office buildings. Make your EV charging infrastructure work for you while contributing to a sustainable future.
Upgrade to Pulsar Max Today and Embrace the Future of Electric Driving!
Take charge of your electric driving journey with Pulsar Max. Upgrade your charging experience, maximize savings, contribute to a greener world and embrace the future of electric driving!
Documentation
Dimensions (lxbxh in mm):

166x163x82

Cable length (in meters):

5 or 7 meter for 3 Phase versions. 5 meter for 1 phase versions

Max Charging Speed in km/h:

122 km/hour

Max Charging Speed in kW:

Up to 22kW

Plug type Car side:

Type 2

Plug type Charge station side:

Type 2

Cable Attached or Socket:

Cable Attached

Display:

Phases:

Max 3 phase (also supports 1-2 phase installations)

Amperage:

Max 32A

Network Technologies Supported:

Wifi en Bluetooth

Mobile app Support:

No

Remote station management:

Mywallbox https://wallbox.com/en_catalog/mywallbox

Scheduled Charging:

Yes, via app and cloud services

Colour:

Black or White

RFID reader:

No

Load Balancing:

Yes, load balancing via optional Power Booster

Solar charging:

Plug & Charge Enabled:

No

Requires Professional Installation:

Yes

IP Rating:

IP54

Number of vehicles that can be charged:

1

RCD type build in:

30mA Type A

6mA DC Current Detection:

Yes

Home Automation Support:

No

MID certified meter:

Yes

kWh meter Build in:

Yes

Smart Tesla charge port opening :

No
The product is in your shopping basket!
Others also bought these products.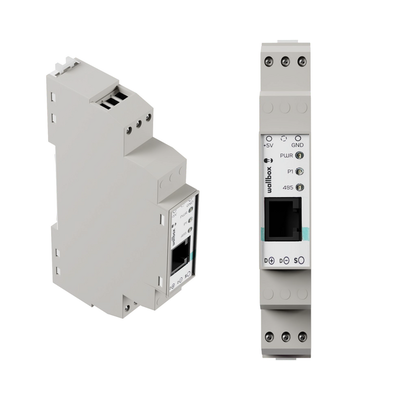 Wallbox Power Booster P1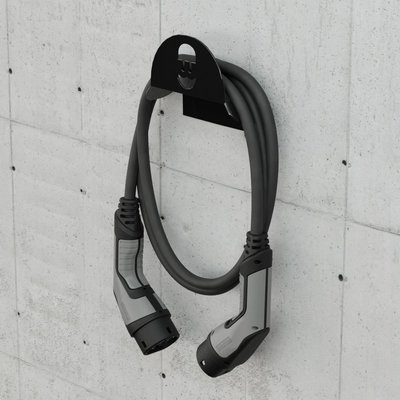 Wallbox Wall bracket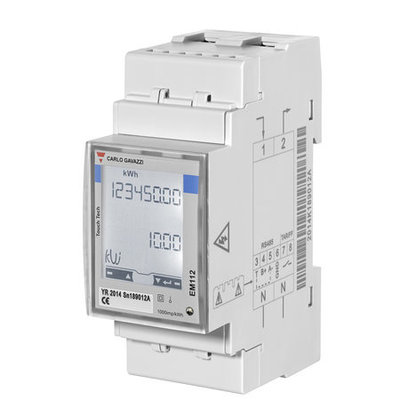 Wallbox Power Booster