Hebei Shensi
Type 1 portable charger for normal wall socket (Schuko) - 13A, 1 phase
This Type 1 home charging cable can be used in combination with vehicles with a Type 1 connection on the car side. Thanks to the built-in mode 3 box, you can use this cable to charge on any normal socket.
Order even cheaper with combi solutions
This 7 meter long home charger can be set between 6 and 13 amps. With 1 ampere steps
For which charging connections are the portable chargers suitable?
These chargers have a normal socket for a maximum of 230V and 13A with 1 phase. You can only use this product with a normal home and kitchen outlet (type E + F). With portable chargers you can be independent of charging stations and are ideal for on the road or in case you don't have direct access to charging infrastructure for electric vehicles.
What additional functions are there?
It has an overcurrent protection
It has an automatic restart function if the charging process is interrupted

For which vehicles are these cables suitable?
The Portable Type 1 on normal plug (portable home chargers) are suitable for electric vehicles with an IEC 62196 Mode 3 Type 1 connector (female / female) on the vehicle side. These are, for example, electric vehicles or plug-in hybrids such as the Citroen C-Zero, Citroen E-Berlingo, Ford C-MAX Energi, Ford Focus, Kia Soul EV, Mitsubishi i-MiEV, Mitsubishi Outlander PHEV, Nissan e-NV200 Evalia, Nissan Leaf, Opel Ampera, Peugeot iOn, Peugeot Partner and the Toyota Prius Plug-In. Please note that this charger does not work with Bolloré Bluecar models up to 2013.
How fast can this cable charge?
The maximum current for this is 13A via 1 phase (230 Volt). This amounts to approximately 3 kW of continuous power. With this you can charge 3kWh in 1 hour. With an average of 5.5 km per kWh, this amounts to approximately 17 km per hour. You can adjust the charging current between 6 and 13A. Look here for the manual
Waterproofing
Our portable chargers are waterproof but not intended for prolonged use in the rain. The protection level is indicated by an IPXX rating, but this offers no guarantee against water damage. Use the chargers according to the guidelines: never place the charger on the ground in rainy conditions, bring the charger inside after each charging session, and be cautious when transferring the charger between cold and warm conditions to prevent condensation. Water ingress may lead to damage, which is not covered by warranty.
Bag included:

No

IP rating:

IP55

Plug type Car side:

Type 1

Type of wall side socket:

Shuko (European wall outlet type E+F)

Number of phases:

1

Amperage:

13A

Cable Diameter:

13mm

Length (in meters):

7m

Colour:

Black

Plug Pin temperature sensors:

Yes
The product is in your shopping basket!
Others also bought these products.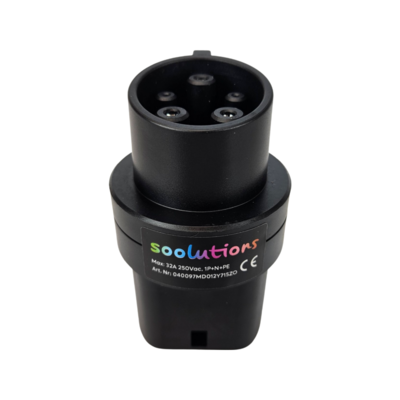 Soolutions Type 1 Car to Type 2 Cable attached Station - Cable adapter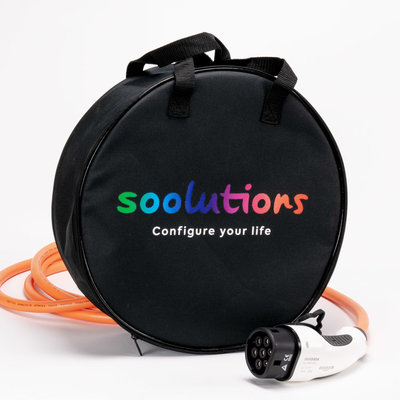 Soolutions Charge Cable bag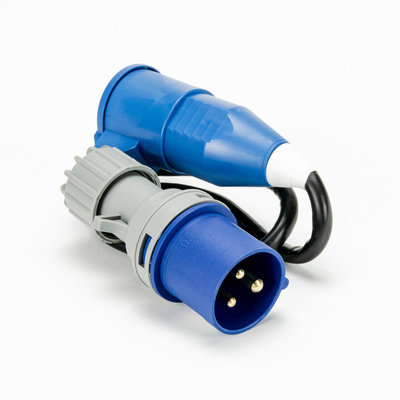 Soolutions CEE blue 16A (m) to Schuko (f)