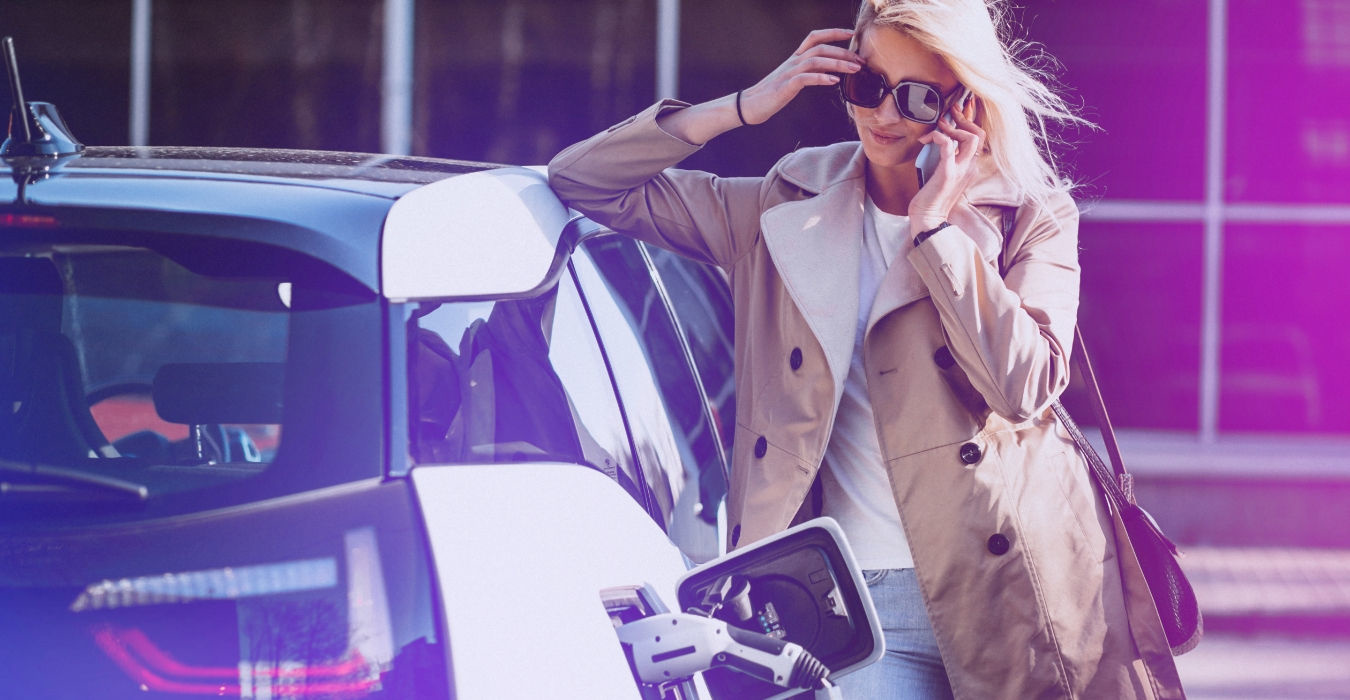 Some future EV drivers find the charging process an exciting story. For example, how long will it take? And how will cold or hot weather affect it? If you choose an EV, how important are charging speeds? Below, we zoom in on the factors that influence the charging process.
To begin with, you should compare the maximum charging speed of the car with the maximum charging speed of the charging point. After all, you can have a car that can charge very fast, but if the charging point can't handle that, it won't be of much use to you. And vice versa. It's simply a case of the weakest link. The trade-off between the maximum charging speed your car can handle and the maximum charging speed a particular charging point can produce has a big impact on the charging time. If your electric car's inverter can only handle 1-phase, then you can go ahead and charge at a 3-phase 22 kW charge point without any problems, but your EV will only use 1-phase at most.
And if your car can handle an 11 kW charging rate, but the chosen charging point provides a maximum of 3.7 kW, then your car will charge at 3.7 kW.
Environmental factors and heat pump
Environmental factors can also affect the charging speed of an EV. Lower temperatures can cause the battery to take a little longer to charge. This has to do with the fact that your battery is cold and therefore cannot charge as quickly. This "cold" effect is especially noticeable if you use a fast charger. You can also cover fewer kilometers after a charging session in the cold, because EVs are less efficient at such temperatures. And the more the temperature drops, the longer it takes for the battery and interior to warm up and maintain temperature. Here a heat pump can have a positive effect on your range because it efficiently uses the small amount of heat in the battery and interior.
In the coldest conditions, charging is roughly three times slower than in warmer weather. This is mainly because temperature affects the speed and efficiency of chemical reactions in a battery. If you are going to fast charge then it is wise to have the battery at the right temperature, 25-40 degrees. This temperature varies from one electric car to another. To warm up your battery, it is often sufficient to program the fast charging sessions as a stopover in your navigation so that the car can warm up the battery before you arrive at the fast charging point.
Higher temperatures (or higher voltages, but that's another story) generally lead to faster reactions. This often means that the "unwanted" chemical reactions that cause batteries to degrade occur faster at higher temperatures. You'll notice this especially if your car regularly warms up and cools down after short trips, because it takes energy to bring the interior and the battery up to temperature. So if you want to maximize the range of your EV, it can also definitely help to not turn the heating up too high and to use the seat heater more. This is in fact an efficient, and local, form of heating.
Battery size and charge level.
Battery size and charge level have a clear effect on charging time: a larger battery takes longer to charge than a smaller one, and a dead battery takes longer to charge than a full one.
After purchase, EV drivers may find that their car's charging time is less important than they initially think. In fact, many drivers charge their car when it is parked anyway, such as at night while it is in the driveway at home or during the day at work. Preheating the interior is especially useful when the car is connected to a charging station. In that case no power (range) is drawn from the battery, but from the charge point.
Of course, a large range will require fewer charging sessions and the loss of range in winter will still be sufficient. Fortunately, EVs are also developing rapidly in this field.