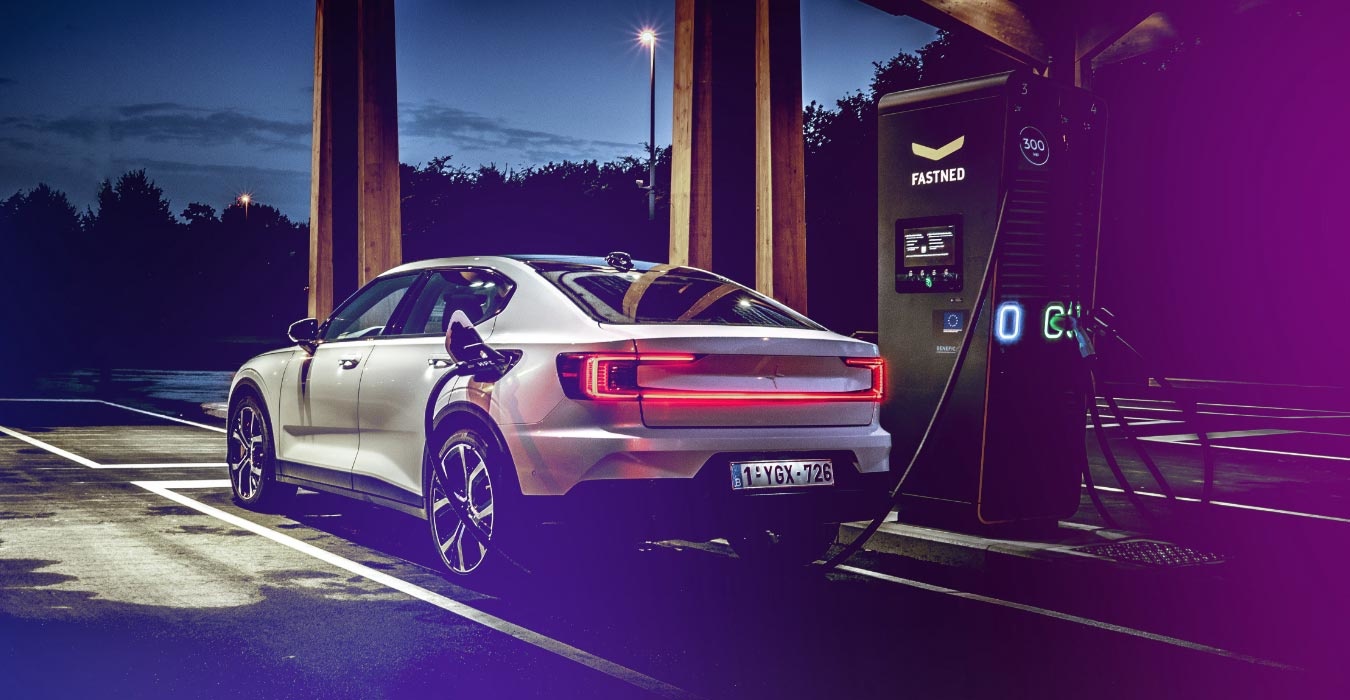 To charge your EV on the go, one thing you should always have with you is your smartphone, so you can quickly and easily find the nearest charging point. But there are other things that make this process easier.
Electric car drivers know that it is advisable to check whether there are charging points available on their route, and also which network operates them, in order to make the quickest and most cost-effective trip. This is important basic information when travelling with an EV.
Smartphone comes in handy
If you want to charge on the go, it's handy to have a smartphone handy. Most networks are linked to apps that can help you find chargers and manage costs. Some charging stations can be activated with your phone.
You will need to download an app to do this. The apps then ask for your credit or debit card details, so they can charge you based on time and power consumption. The phone sends commands directly to the charging station, for example to start and stop the charging process.
Now to find the right EV charger...
It is not advisable to take an electric car on a long trip without planning ahead. It is useful to find out in advance where the charging stations are approximately located.
For trips outside the network you need access to one of the websites or apps that offer an overview of all available charging stations. They also provide specific information on the speed of the charging stations, the cost of charging and the operational status of all charging facilities. As useful as this is, the online information is in some cases provided by users and is therefore not always up to date. We advise you to look at the potential charging stations before you arrive. You want to be sure that they are suitable for the car you are driving, in terms of speed and available plugs, unless there are more options nearby.
Useful tips for charging an EV
1. Buy a good home charger
A home charge point is always recommended if you have one and have a driveway and/or garage, for example. You can upgrade to an 11 or 22 kW charging station if your electric car has that capacity too.
2. Find a good electricity provider
Compare the prices of your electricity provider when you start driving an EV, because you will need much more electricity. It makes sense to switch to a deal with the lowest price per kWh, perhaps with an off-peak tariff. Those few cents per kWh can quickly add up to a few hundred euros per year. 
3. Plan ahead
If you plan longer journeys carefully, they need not be stressful. A number of navigation systems and apps list charging points, but websites like the ANWB or Chargepoints, for example, are more detailed and show the type of charging point and whether it is currently operational.
4. Buy a good cable and portable charger
If you only charge at quick chargers, you don't need to take a cable with you. The cable is attached to the charger itself. But if you charge at public charging points or if there is no charging point available, you will need your own cable. A cable for public charging points is supplied with the car. If it is not to your liking, for example too short or damaged, you don't have to go to the car dealer for an expensive new cable. These can be purchased online via web shops.
If there is no charging point at your destination, there is actually always a socket. You can also use this to charge your electric car, but you will need a portable charger. This is a different cable than the one for public charging. This portable charger can also easily be ordered online from home.
5. Consider other EV owners
EV owners are generally friendly and most will take their car off a charge once they have enough power to get home - leaving the spot at the charge point free for another driver to use. Make sure you also adhere to these standards of decency and don't cause other EV owners any unnecessary inconvenience.