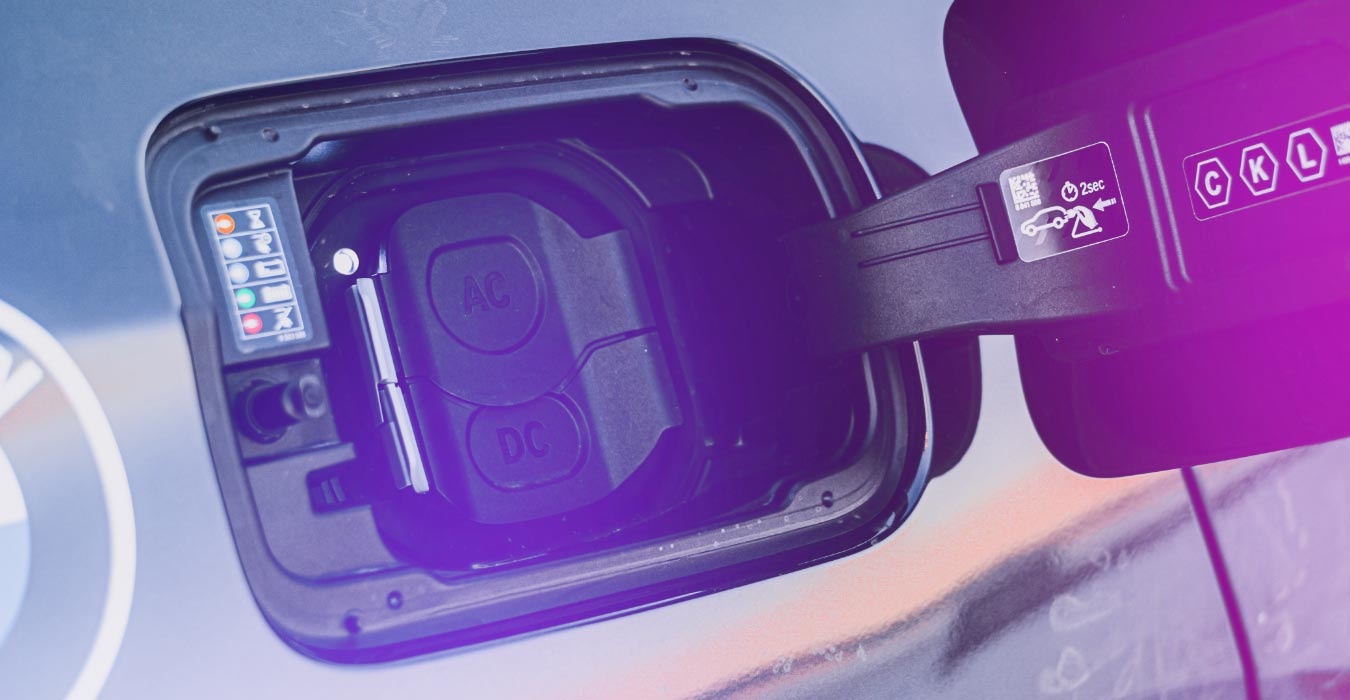 When it comes to electric mobility, two different electric currents can be used to fuel an electric car - alternating current (AC) and direct current (DC).  What are the differences?
Before we get into the details, there are two things to keep in mind: the power that comes from the grid, or from your wall socket at home, is always alternating current (AC). The energy stored in batteries is always DC.
Alternating current and direct current are two completely different types of electric current. Both move in different directions, flow at different speeds, and have different applications.
Straight line
Alternating current is an electric current which regularly changes direction, or alternates. Alternating current can be generated from renewable sources using rotating generators, such as wind or hydroelectric turbines. Alternating current can also be efficiently transported over long distances. This is why almost all electricity grids in the world use alternating current, which means that you can also use alternating current at home.
Direct current always moves in a straight line and can be generated by renewable energy technologies, such as solar panels. Direct current can be used for energy storage and LED lighting, among other things. Batteries store direct current. For example, a laptop charger converts alternating current from the electricity grid into direct current for the laptop battery every time you charge it.
In short, we get AC power from the grid and it is converted into DC power so that it can be stored in batteries, such as the battery used to power an EV.
AC and DC charging in electric mobility
When we talk about charging an EV, the main difference between AC and DC charging is where the conversion from AC to DC occurs. No matter if an EV is charging at an AC or DC charging station, the EV battery will still only store DC energy.
When you charge at a DC charging station, the conversion of alternating current (AC from the mains) to direct current DC happens at the charging station itself - allowing the direct current to flow directly from the station to the battery. Because the conversion process takes place in the wider charging station and not in the EV itself, larger converters can be used to convert AC power from the grid very quickly. As a result, some DC stations can deliver up to 350 kW of power and fully charge an EV in 15 minutes. Unless, of course, the electric car also has a high DC charging rate.
The charging curve
Another important difference between AC and DC charging is the charging curve. With AC charging, the power flowing to an EV is a flat line (so there is actually no curve at all). This is due to the relatively small built-in charger that can only receive a limited amount of power over longer periods of time.
DC charging, on the other hand, forms a decreasing charging curve. This is because the EV battery initially accepts a faster flow of energy, but gradually demands less power as it reaches full capacity. This is because as the battery becomes fuller it also becomes warmer and therefore its speed will decrease.
The same logic can be applied to DC fast charging and ultra-fast charging. This is why EVs need less power once the battery is about 80 per cent full, hence the decreasing curve. The heat must be dissipated properly to preserve the battery.
The charging speed depends, among other things, on the battery percentage (state of charge), the condition of the EV battery and the weather conditions. At the right temperature, 25-35 degrees, and with an empty battery, the fastest charging will occur.
Where can I find AC charging stations? And where can I find DC charging stations?
Most public and home charging stations today work with AC charging. The usual charging speed is 3-phase 11 kW, which depends on your car and the power available to the charging infrastructure. It is ideal for charging your car at home or at work, as you will have more time to charge. DC charging, on the other hand, is more common near highways or at public charging stations, where you won't have much time to charge. But DC charging is slowly finding its way into home charging stations and offering new opportunities for EV drivers because it not only allows for faster charging, think 15 kW, but also bi-directional charging