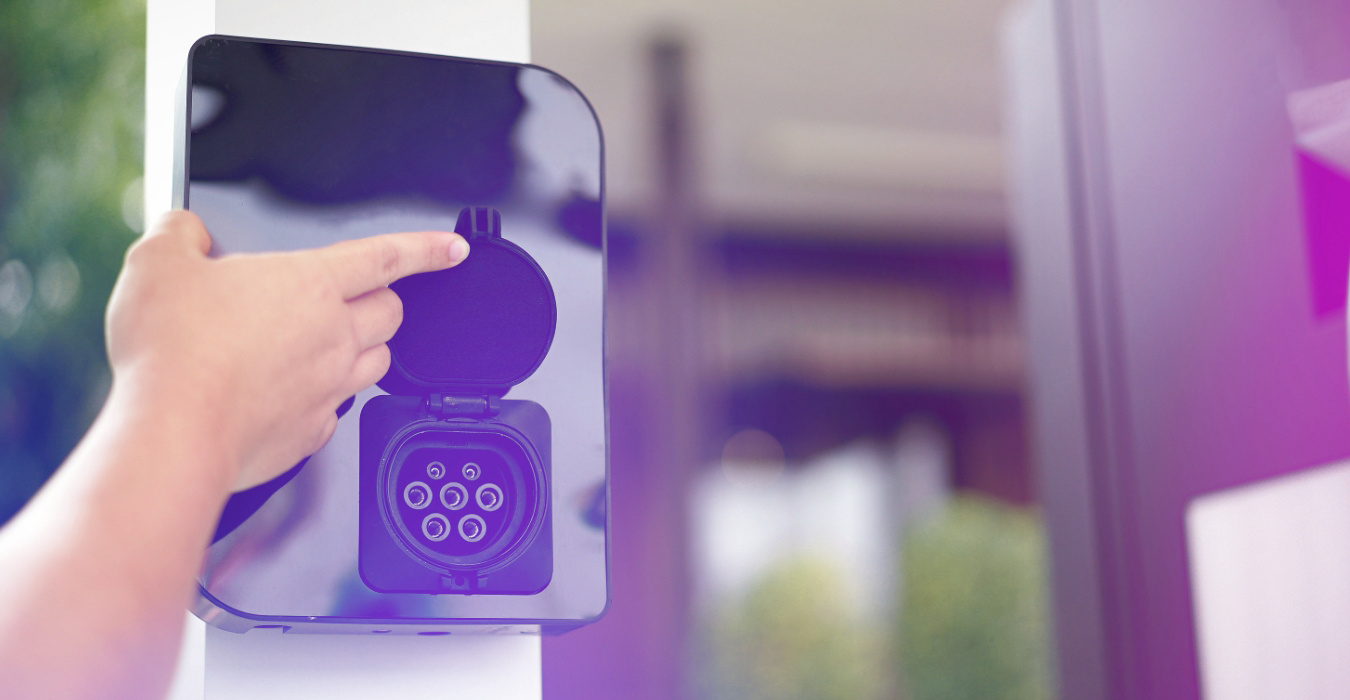 There are a few different things to consider when choosing a (home) charging station for your electric car. In this article we tell you exactly how to choose a good charge post and how to install it.
First, look at the capacity: the speed at which you can charge with a charge post ranges from single-phase 2.3 kW to 3-phase 22 kW, with 3-phase 11 kW being the most common. To roughly calculate how many hours a charger will take to fully charge your car, simply divide the number of kWh in your EV battery by the charger's speed in kW.
And then there's the cable: you have to decide whether you want a charging station with a cable or a charger without a fixed cable. A fixed cable is less hassle, but a charger without a cable has the advantage that you can charge almost any electric car with it. And you don't have to worry about them trying to cut your cable because the copper price is higher.
Then there are other features to look for. For example, maybe you want a charger that is compatible with your solar panels?
Consider a smart EV charger
A so-called smart charger is one that is connected to the internet, so they can communicate with your car, your home energy consumption and perhaps the grid. This means they can calculate how much power your electric car gets, what are the cheapest and most energy-efficient times to charge your electric car. So not only do they save money, but they also make charging more efficient and sustainable.
Who installs the charger?
You can arrange for an electrician to install a home charger, but installing a charger for your electric car is quite different from installing a wall socket. You should therefore pay close attention to which electrician installs your charging station.
Many people choose to place their charger in their driveway or garage if they have one. This is convenient because it is then easy to connect the charger to the mains, while it is also close to the car park.
If you don't have a driveway or garage, installing a home charger will be more difficult. Of course, if cables are laid across the pavement, it's not exactly safe for pedestrians. Talk to an installer about your options and contact your local council to see what's possible on your street.
Finding a safe place for your EV charging station
Engineers must follow certain rules when installing electric car charging stations. This may affect where you can attach the charger to your wall. Yet another reason to have a good fitter install your charge point.
What do I need to prepare for the installation of a home charger?
To avoid unpleasant surprises on the day itself, it is good to share as much information as possible with your installers in advance.
It is possible that the installation company will send someone to check your house before the installation to make sure everything is in order. But it is even easier with the Soolutions configurator which also gives you a price for installation in advance.
Next, make sure that the area of your house that needs to be worked on is cleared as far as possible, such as the area between the charging point and the meter cupboard. Also make sure you have your Wi-Fi password to hand.
How long does it take to install the charger?
On average it takes about 2-3 hours, if the situation is complicated or if the installation requires more digging it may take a little longer. It is always wise to be at home during the installation. Then, together with the installers, you can determine the most suitable and beautiful solution for the placement of the charger. They can also show you how to charge your car and answer any questions you may have.